Our 10 in 1 Hair Growth Oil has African Chebe Powder in it. This is a natural ingredient that women in Chad and Sudan have used for years to help their hair grow in a healthy way. Chebe powder is made from the leaves of the Chebe tree. It is known for its ability to strengthen and nourish hair, which helps prevent breakage and promotes long, healthy hair.
By combining the power of our 10 natural and organic ingredients with the nourishing effects of African Chebe Powder, our hair growth oil is a powerful, all-in-one solution for healthy, luscious hair. Just massage a small amount into your scalp and let it work its magic to promote healthy hair growth, reduce breakage and split ends, and improve the overall health of your scalp and hair.
Don't put off getting the healthy, beautiful hair you deserve any longer. Before you think about buying, we suggest you scroll down and read reviews from people who have actually seen the difference.
This product works on ALL types of hair and BOTH sexes. Don't forget to read the instructions first.
How To Use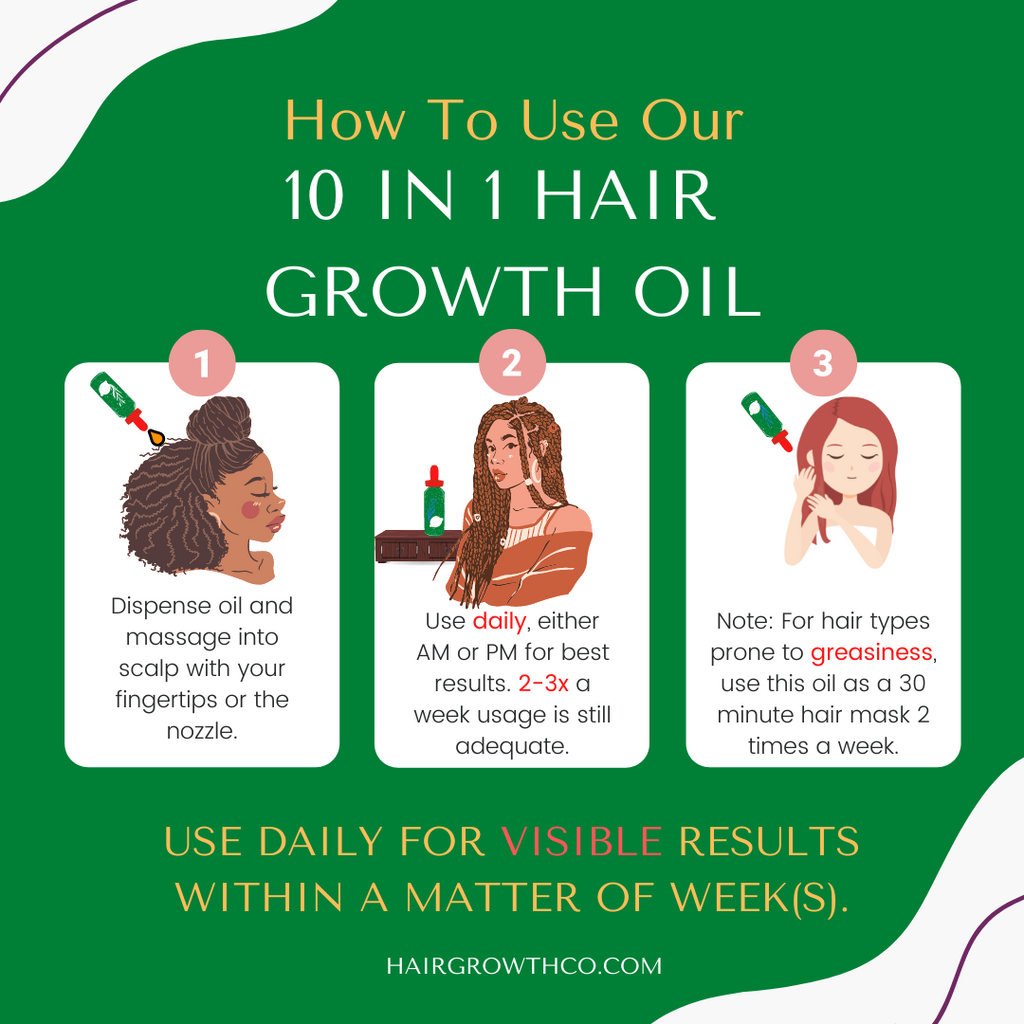 Ingredients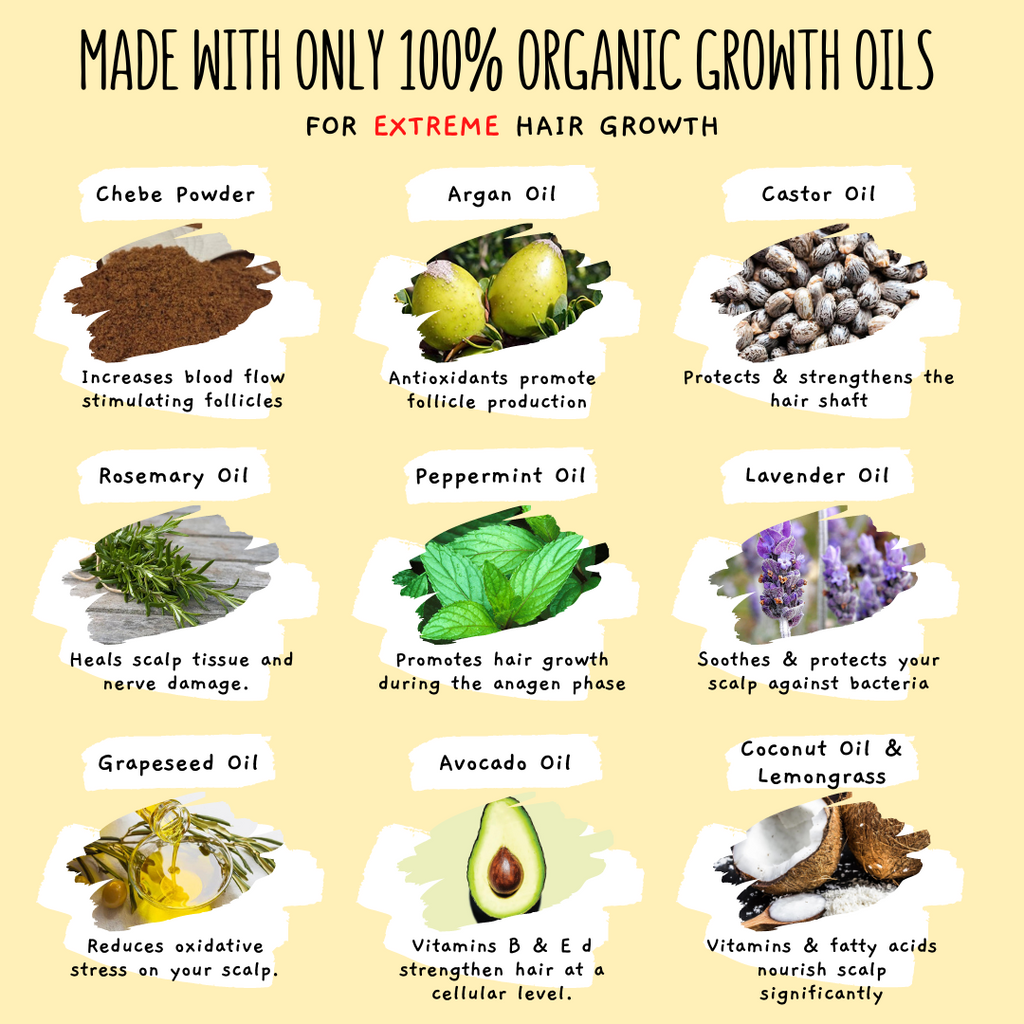 How Long For Results?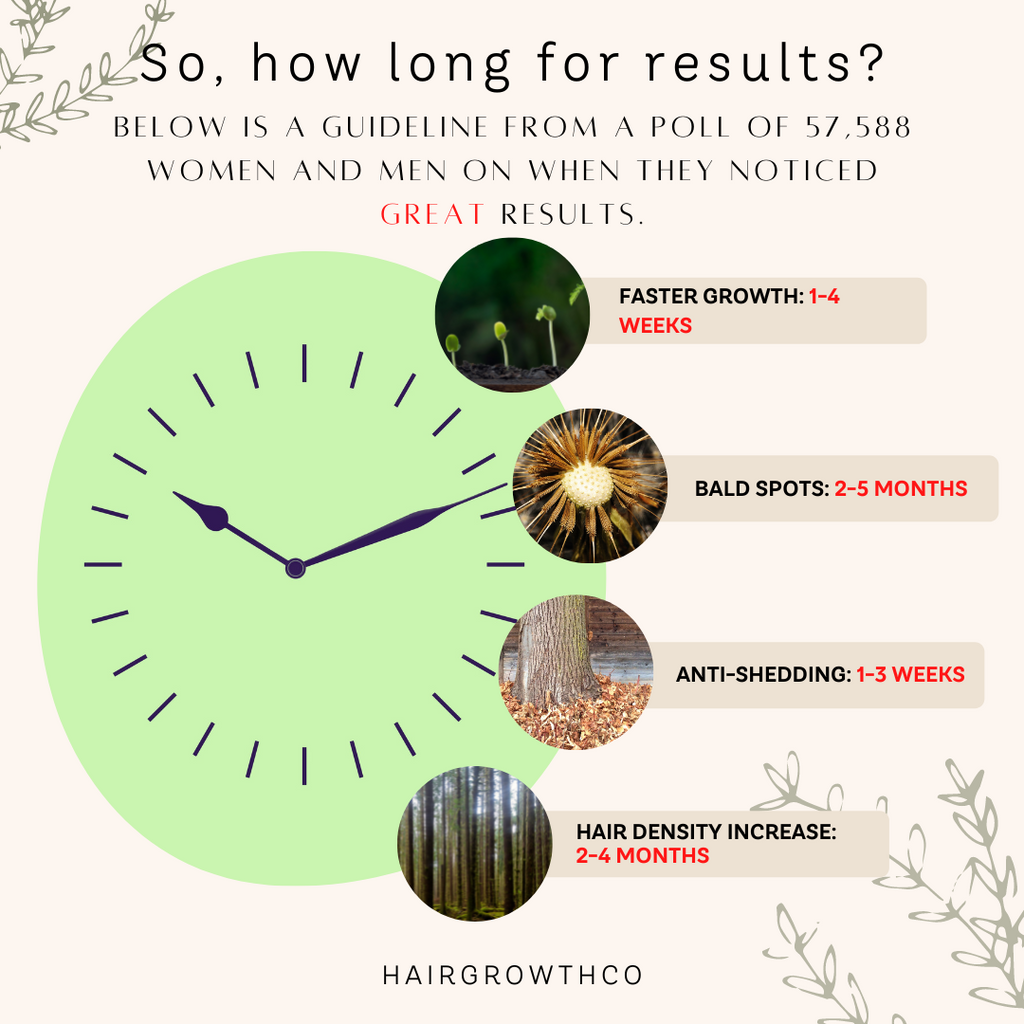 How It Grows Hair