Baby Waves
Have you ever accidentally cut your baby's skin while trying to clip their nails? Say goodbye to ouchies, tantrums, and long baby nails with the BabyWaves™ Electric Nail Trimmer+.
👍 Safe and gentle
🤫 Whisper quiet
👜 Portable and travel-friendly
👶 Great for infants, toddlers, and more
Trimming Baby Nails Is Tough
As parents, we know how challenging it can be to keep your baby's nails trimmed and tidy. Traditional nail clippers can be cumbersome and stressful for both parents and babies. That's why we've developed the BabyWaves Electric Nail Trimmer+ specially for your baby's and toddler's delicate nails.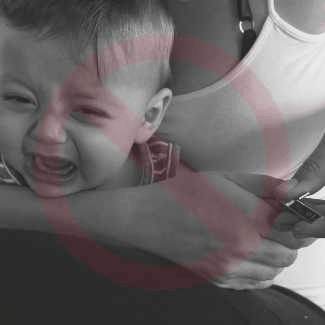 Quiet operation
Babies are sensitive to loud noises, that's why our nail trimmer was designed to operate quietly. Trim your baby's nails without waking them up or causing an upset.

Ergonomic Design
The compact and ergonomic design of the Baby Electric Nail Trimmer ensures that it is easy to hold and operate. It's thin and lightweight design makes it a breeze to use.

Grows with your baby
With 3 different filing heads you can easily interchange them to suit your baby's nail size and shape. Ranging from 0-3 months, 3-12 months, and 12+ months.

A Better Alternative to Clippers - No More Ouchies!
The rotary filing system eliminates the risk of accidentally cutting your baby's skin, while the interchangeable filing heads provide precision and accuracy for different nail sizes and ages.