Description
Gone are the days of lame, manual water guns, 'cause with this beast, you're going full-auto!
Pick Your Fighter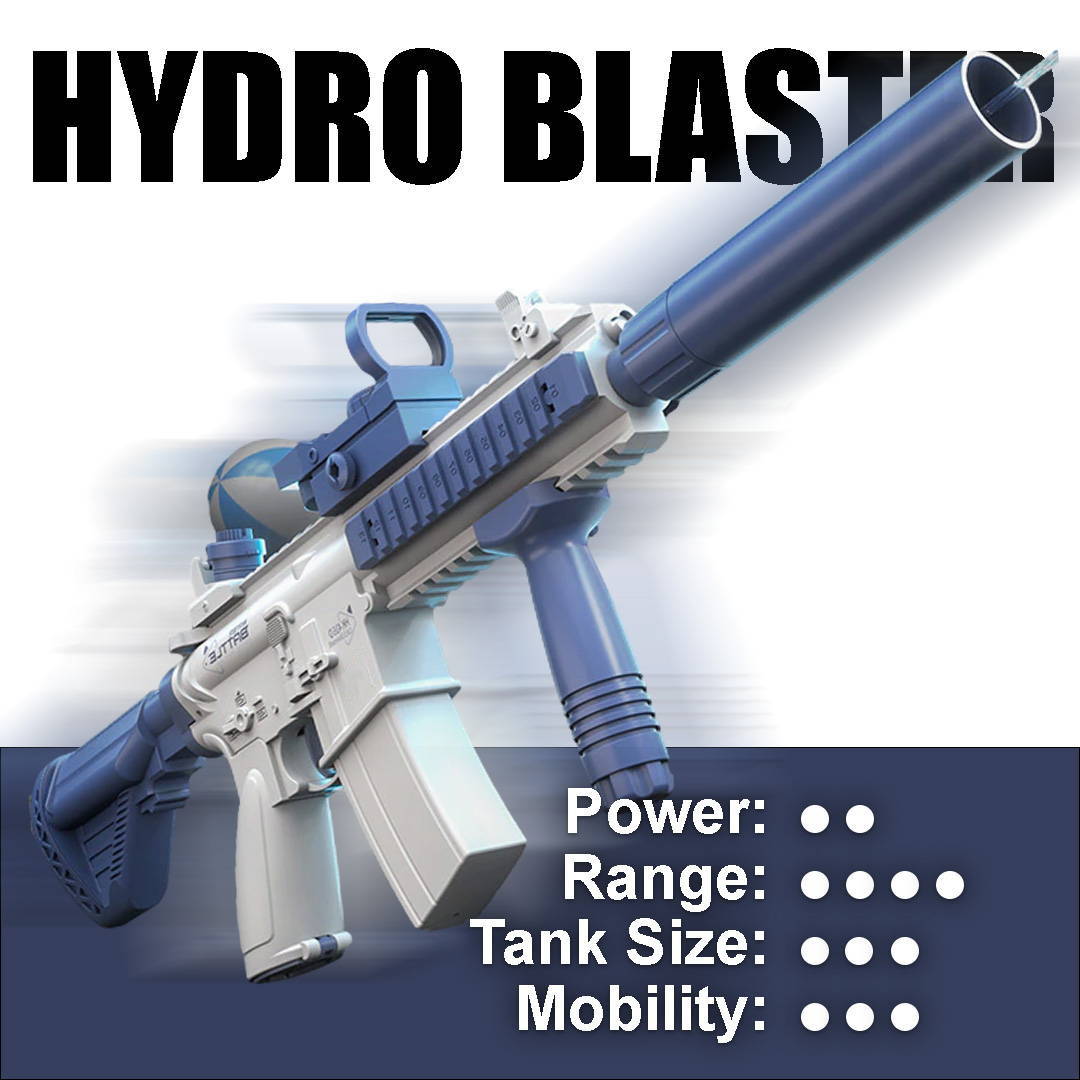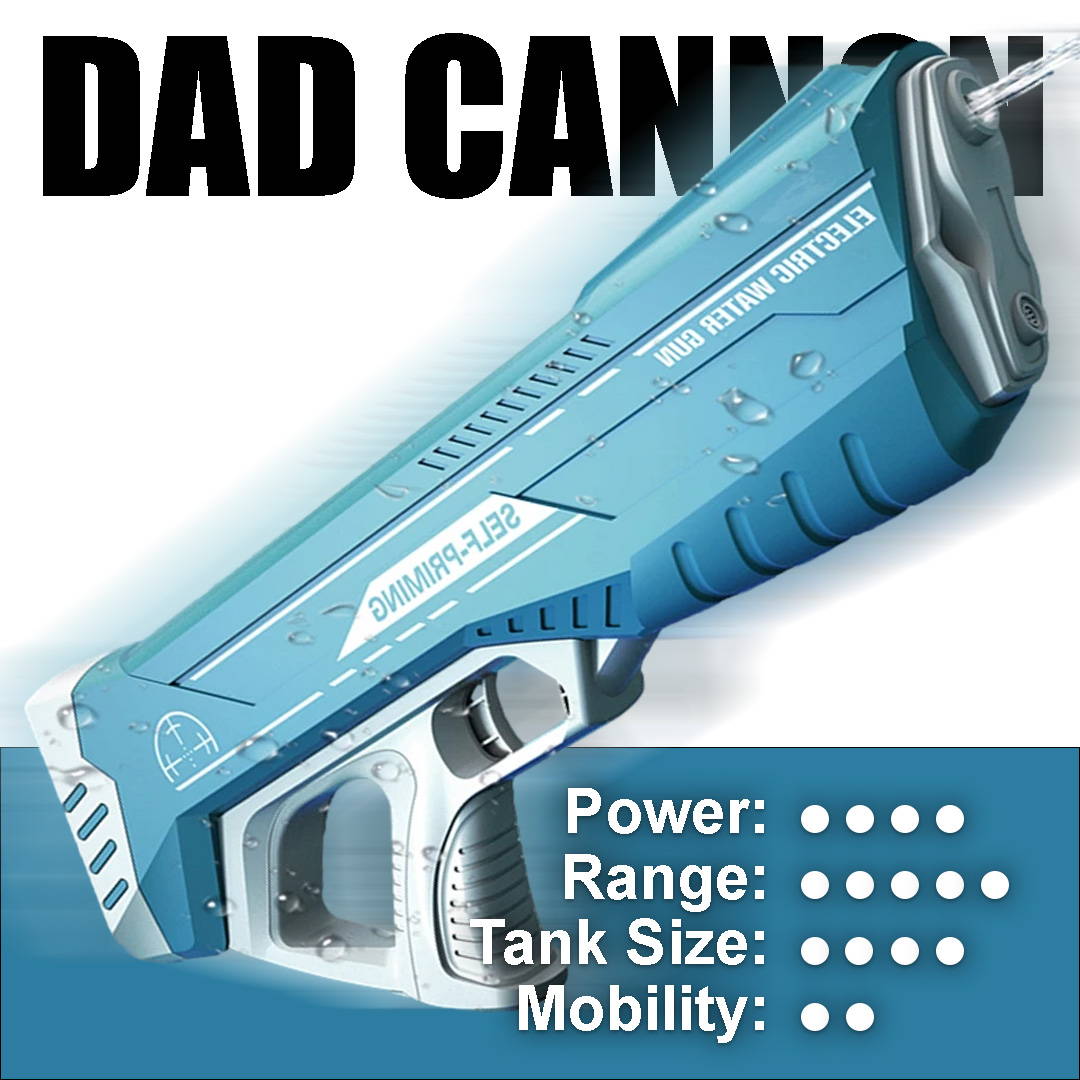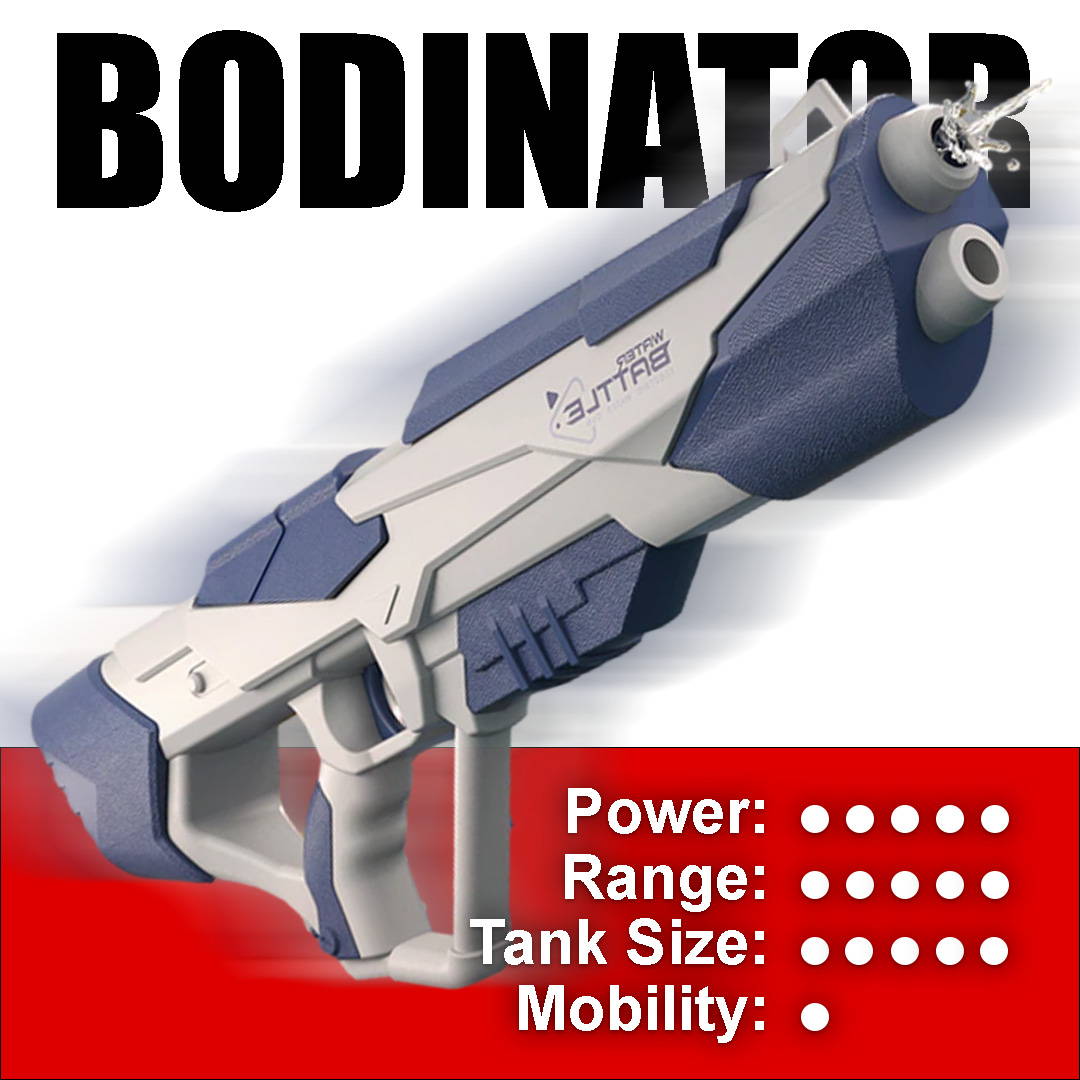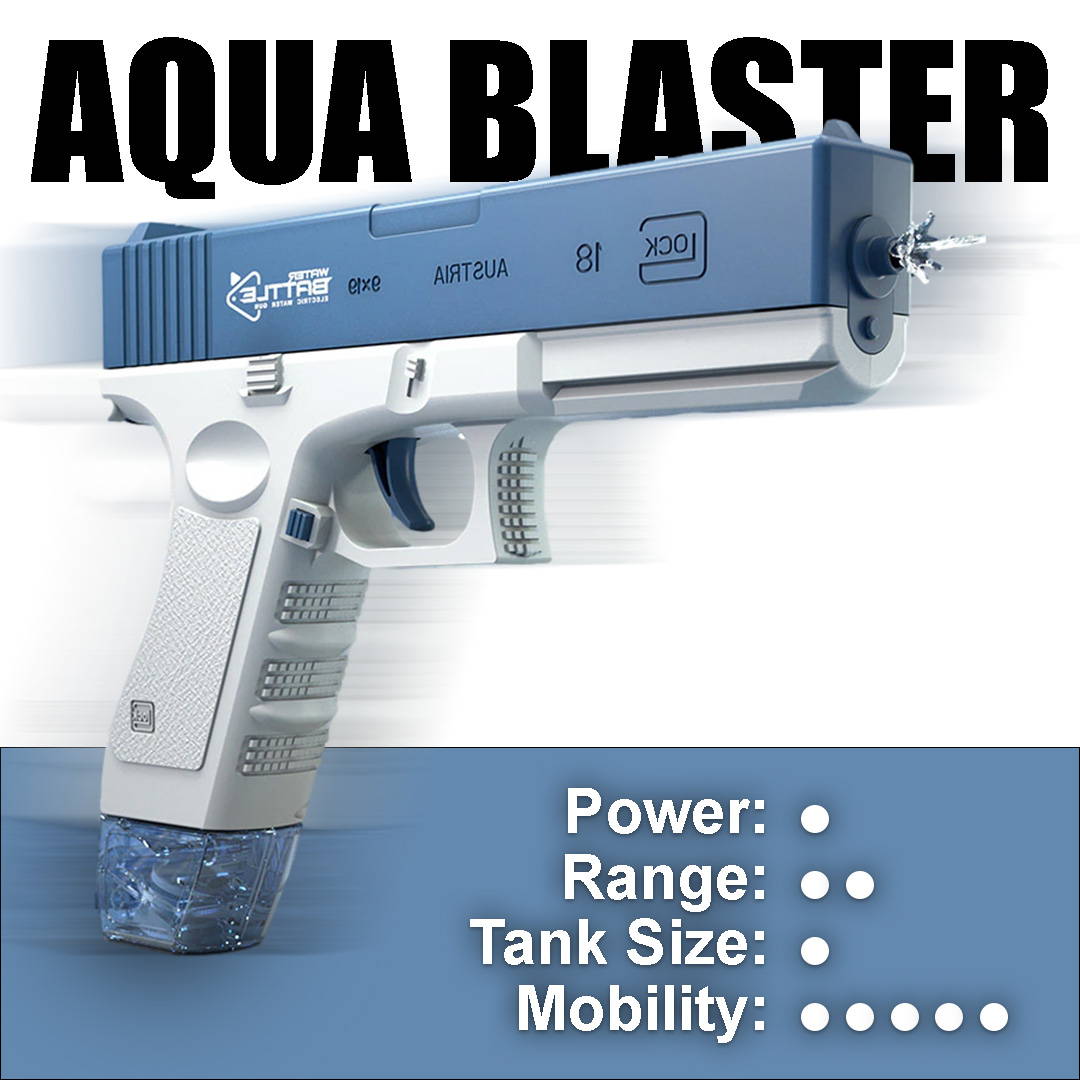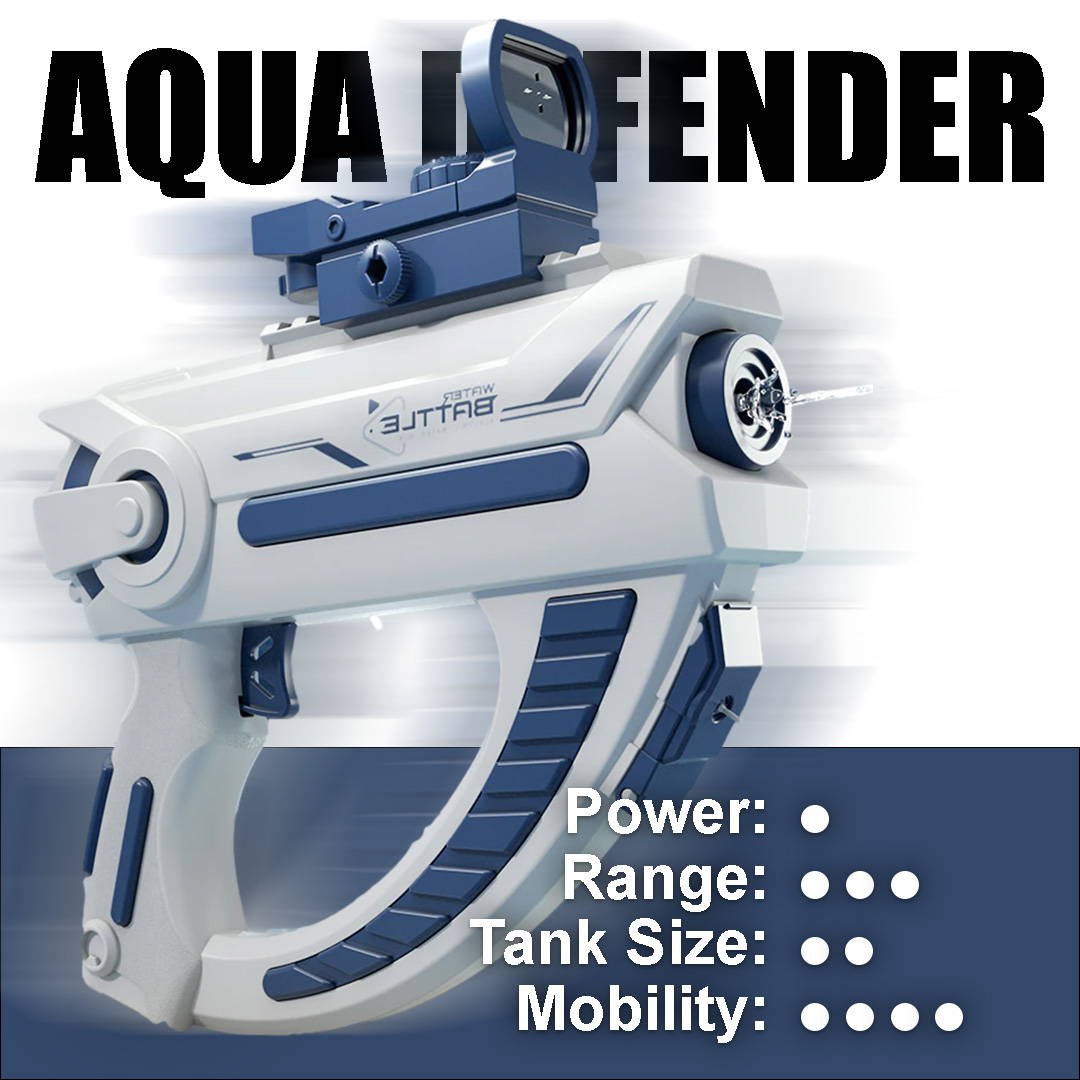 FEATURES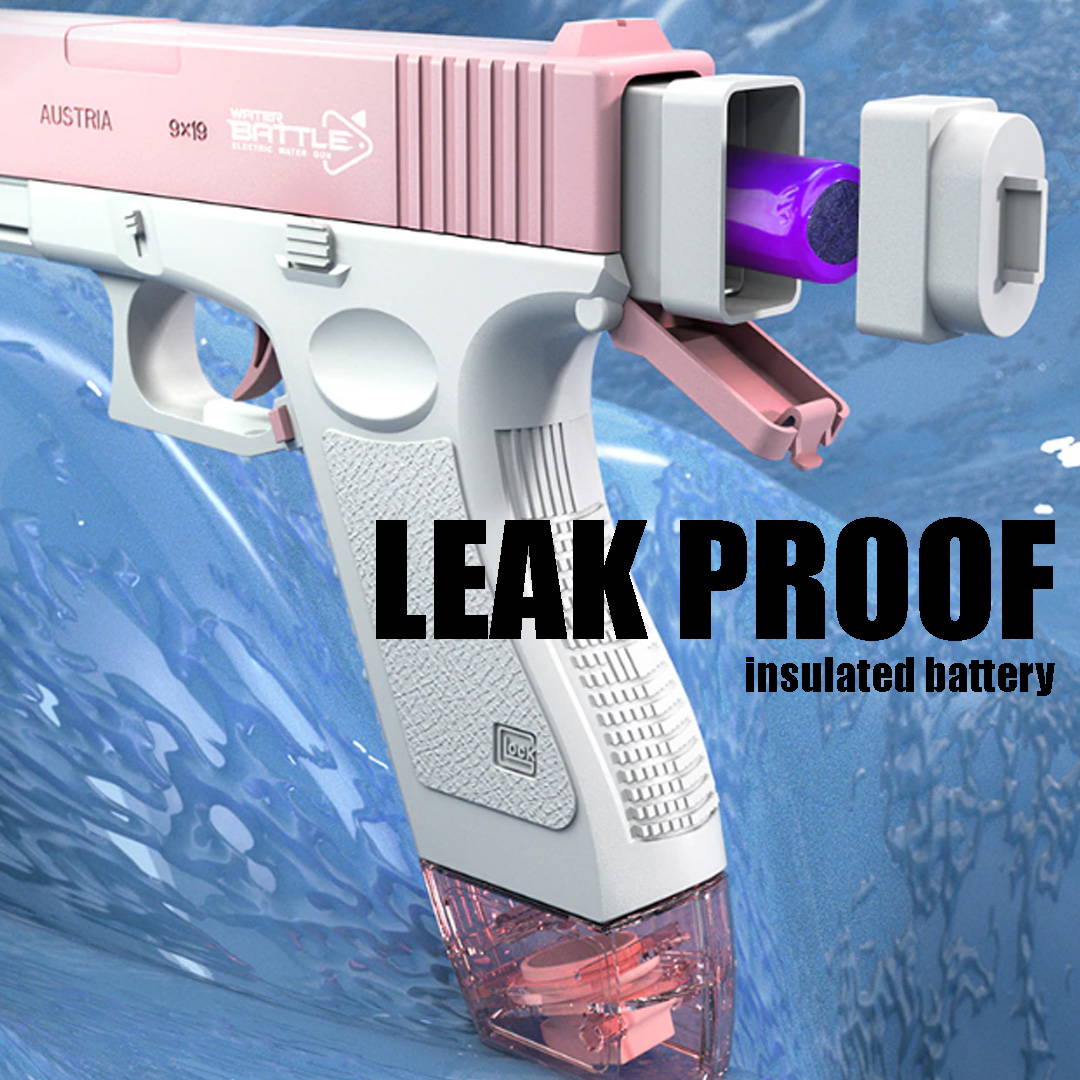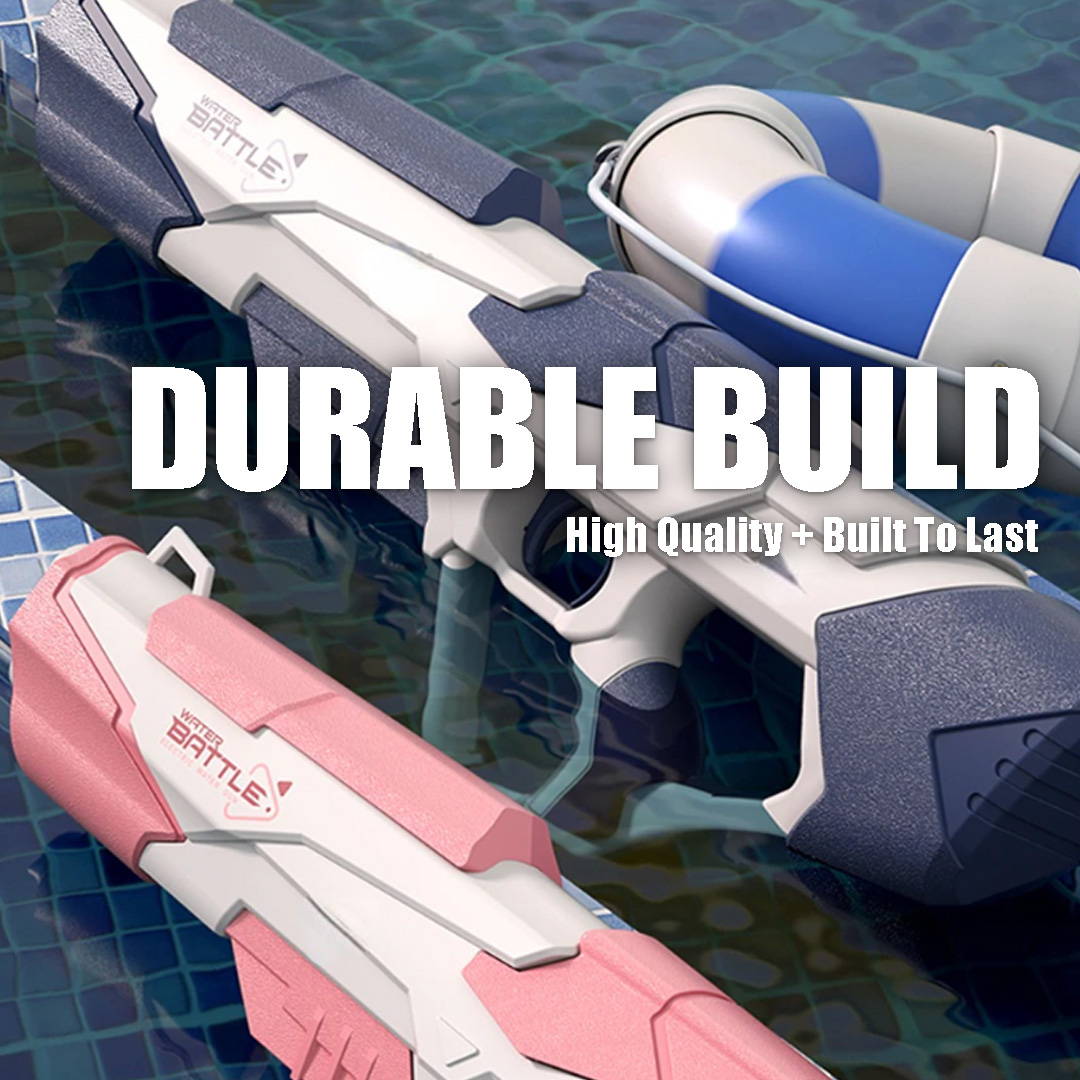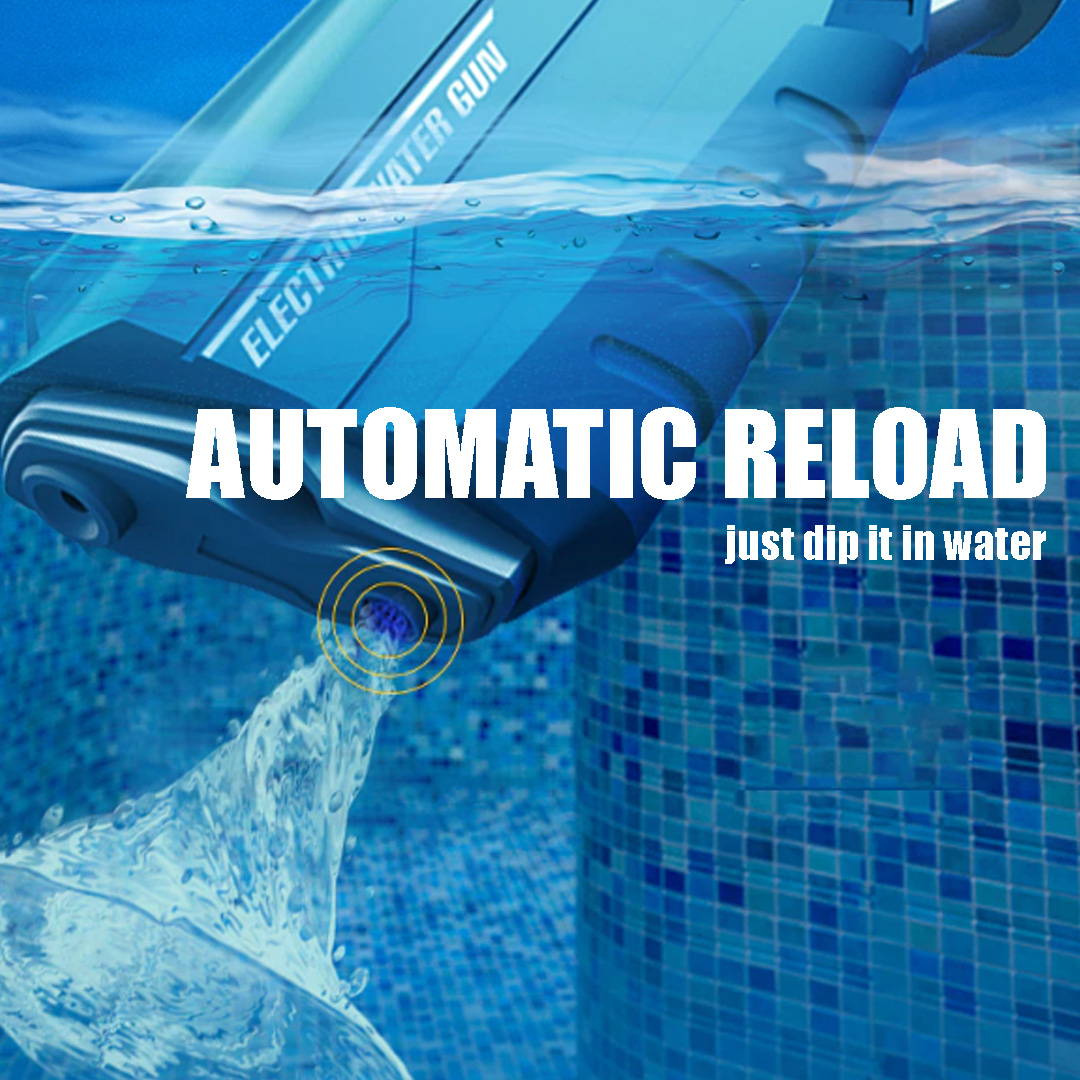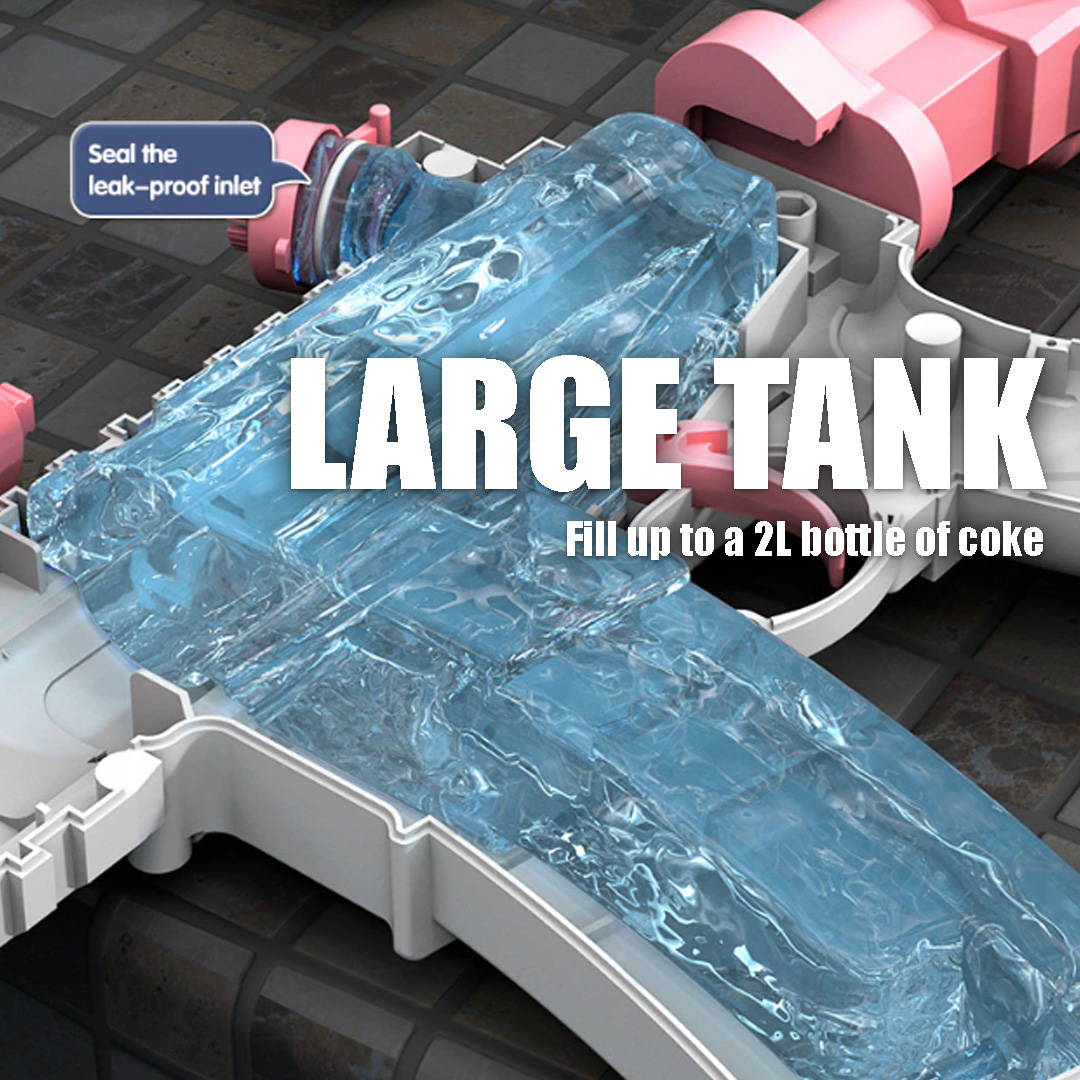 The Bodinator & Dad Cannon, come with automated reload. Just dip the gun in water, and let the tanks fill on its own.
Tank Capacity is ordered from smallest to largest: Aqua Blaster, Aqua Defender, Hydro Blaster, Dad Cannon, Bodinator
Each build comes fully insulated. No water can get inside the leak proof battery compartment.
Built with the highest quality plastics, every gun is made to stand the test of time.
HOW FAR?
Each gun has a different shooting distance. Depending on the gun you select, you'll either be sacrificing distance for mobility, or the other way around.
The choice is yours!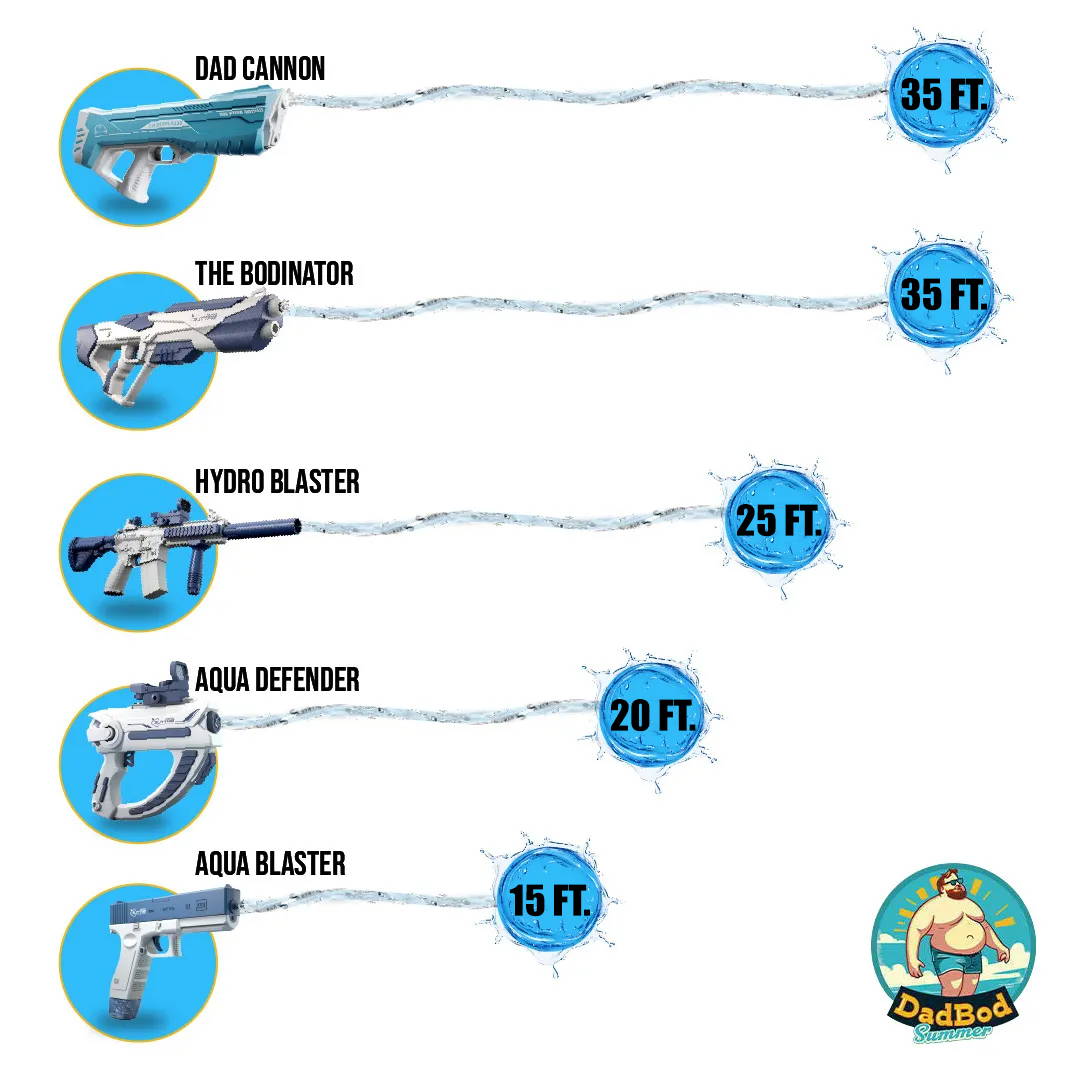 What's Included?
Every gun comes with:
– Included Battery
– USB Charging Cable
– 180 Day Warranty
Note: The Bodinator & Dad Cannon come with an additional suction device, for automatic refills.