CarPlay For Everyone, Ready In Seconds
Hands-free control through voice commands, minimizing your need to take your hands off the steering wheel
Easy Access to Music and Media

as well as streaming services such as Apple Music and Spotify, through the information system

Personalize your car experience

and set up your system to your personal preferences, making it more convenient and user-friendly

No Complicated Installation required,

simply plug in then connect this car radio to your smartphone via Wi-Fi/Bluetooth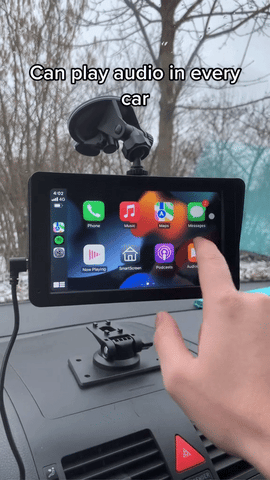 Upgrade Your Car (without breaking the bank)
With the Universal CarPlay, you can easily upgrade your car without the need for complicated installation, saving you both time and money. Simply connect this car radio to your smartphone via Wi-Fi/Bluetooth, and enjoy wireless access to navigation, messaging, phone calls, music, email, notifications, and more.
The Benefits Of Our Universal CarPlay (7in Display)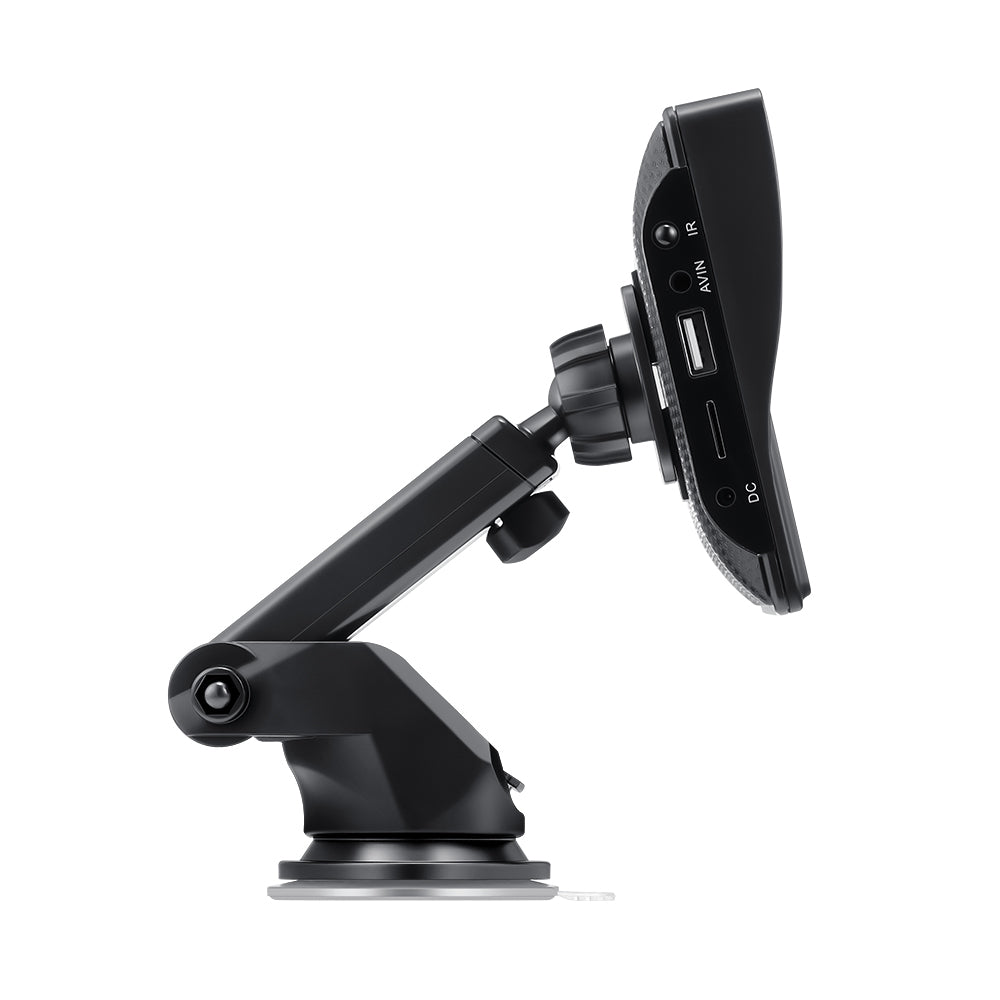 Hands-Free Control
through voice commands, minimizing your need to take your hands off the steering wheel
Personalize Your Car Experience
as well as streaming services such as Apple Music and Spotify, through the information system
No Complicated Installation Required
and set up your system to your personal preferences, making it more convenient and user-friendly
Easy Access To Music And Media
simply plug in then connect this car radio to your smartphone via Wi-Fi/Bluetooth
Easy Connection
Connect your CarPlay device using any of the 3 methods below:
FM signal transmission (Radio Channel)
Radio Connection Settings:
The unit has a built-in speaker
But if you'd like to transmit it to your car's speaker there are 2 options:
1. via FM radio transmitter – set the same FM radio channel on both the unit and your car radio (please avoid channels occupied by FM stations)
2. via AUX cable plug the aux cable into the unit's audio port and the car's original aux port (if your car has one).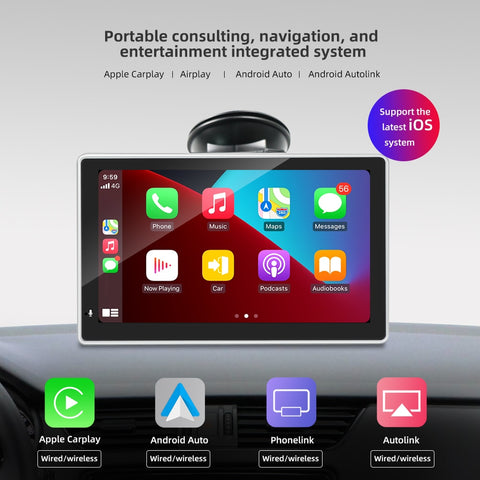 Features Include:
Wireless/Wired Mirror Link (technology that enables you to display the contents of your smartphone on a car stereo or other compatible device.)
Bluetooth 5.0 offers faster connection speed, and more stable signal allowing wireless audio streaming to listen to your favorite music services and access your apps
Hands free access to your device so that you can maintain a safe driving environment
Package Includes:
1 Display
1 Hood
1 Manual
1 Cable Fixer
1 Power Cable
1 Sticky Pad
1 Sticking Holder