Get More & Faster Done ✓
Transform your drill into a powerful shear with our Metal Cutter Tool - it enables faster cutting speeds than other tools, outperforming scissors & knives.
Time and Energy Efficient
Cut down on the time and energy spent on cutting tasks with this plate cutter. It improves your efficiency, allowing you to get more done in less time.

Absolute Ease of Metal Cutting Superpower
Allowing you to equip your drill with the ability to effectively cut through metal. This upgrade increases the range of tasks your current tool is capable of, maximizing the potential of your toolkit.
 


Key Features:

Easily Attachable to Any Drill

Durability & Longevity

Multi-Purpose Usage and Applications

Cutting Capacity
1 x Electric Drill Plate Cutter
Tool Accessories
User Manual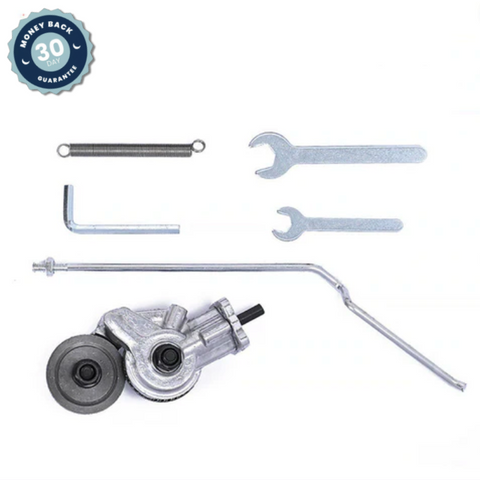 Since we are so confident that you will absolutely love your CircoCut™ Cutter 2.0,
30-DAY MONEY-BACK GUARANTEE 
We are offering a 30-day money-back guarantee. If you aren't satisfied for any reason, simply contact us and ask for a full refund.