Description
Are your brows not symmetrical? The elysian Stencil Kit will give you perfect brows every time.
"This product was so easy to use! There are so many templates for any shape of brow you want. It was easy to find my shape and so so easy to apply! I loved that it wasn't super awkward to hold the stencil and apply the powder. The brows look so perfect! I love this product! I ended up filling in my brows a little with some brow gel to really make them pop! This is a great eyebrow stencil."
INSTANT RESULT – In just a matter of seconds you can transform your brows to a perfect tint and shape with no mess or hassle.
EASY & CONVENIENT TO USE – The stencil gives your brows a precise and even shape. Nearly everybody has eyebrows that are not symmetrical, but with the Elysian stencil kit you can rock your dream eyebrows.
LONG LASTING & WATERPROOF – The newly designed Elysian is easier to fill and stays in place for the whole day! You don't have to worry about touching up as it is smudge-proof and water-proof.
FLAWLESS & NATURAL LOOK – The soft mushroom head design ensures even application and a matte finish for the ultimate natural brow look.
ACHIEVE ANY SHAPE OF EYEBROW – Did we forget to mention the countless stencil shapes for you to choose from? Any shape that you're after we guarantee the Elysian will provide. In fact there will be too many to choose from! Ever wanted a specific shape eyebrow? Well now you can rock your dream brows whenever you wish.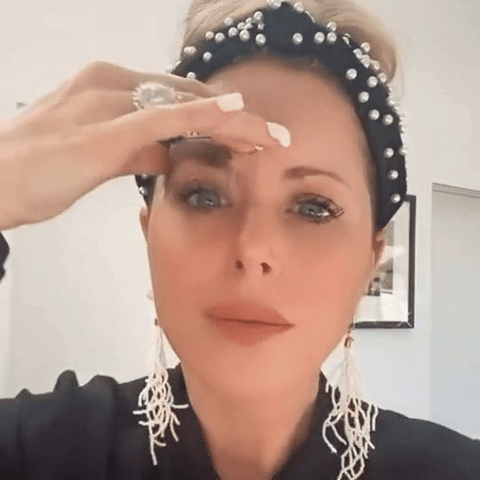 A game-changer for anyone who has ever struggled with filling in their brows!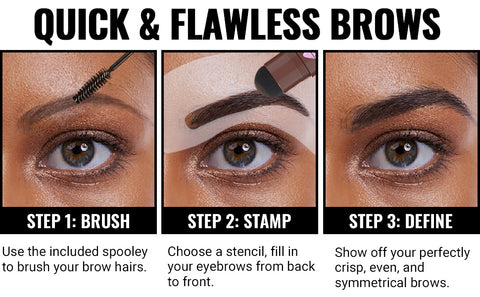 Align and stamp to fill brows in seconds.
What's included in an elysian kit? 1 x Brow Powder Stick
Eyebrow Stencils
Eyebrow Spoolies
Irish Supply will ALWAYS send tracking Numbers so you can track them every step of the way! Incredible things are worth waiting for!