"This is a game-changer for my content! Now I can create more captivating images and videos easily with one device. The birds-eye view is perfect for when I give tutorials, and the lighting effects are a great touch. Anyone can use this, super handy to have!"

Creating captivating content is desirable to grow social media accounts and hold on to memories. However, lighting and lack of angles can sometimes restrict the quality of images and videos. With millions of people posting daily, creators produce new and competitive content that can be hard to match without proper filming accessories.
Introducing FlairStand, a panoramic LED phone holder designed to offer a new emerging experience for digital creation. With fully adjustable heights, dual-LED lighting, wireless capabilities, and 360-degree rotations, it's possible to create endless amounts of content. Stand out from the crowd, create better content for higher views and expand video, picture, and editing capabilities all in one with this MUST-HAVE device!

How FlairStand Will Change Your Life
✅ MULTIFUNCTIONAL DESIGN
FlairStand can be used for a wide range of functions as it reaches up to 1.3M in height and has 360-degree rotations to capture any angle. Flawlessly take selfies, overhead shots, film live streams, and more!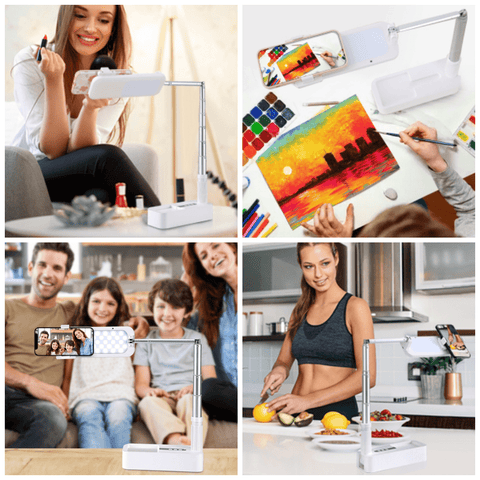 ✅ PERFECT FOR ARTIST
Light up the workspace and effortlessly film or shoot in a captivating birds-eye view. Whether making arts, crafts, cooking, tutorials and training, or product photoshoots, FlairStand™️ can be utilized to get unique overhead shots along with its wide range of capabilities for stunning content!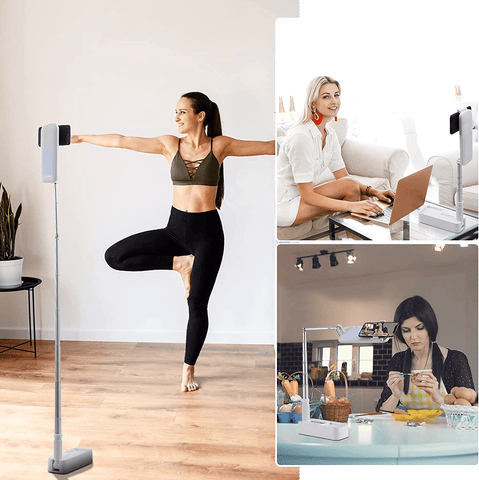 ✅ FIND THE PERFECT LIGHT
With dimmable dual LED lighting, 3 modes of color temperatures, and 7 effects it's easy to compare multiple variations. Beautifully contour the face and highlight accents in both live streams and still images!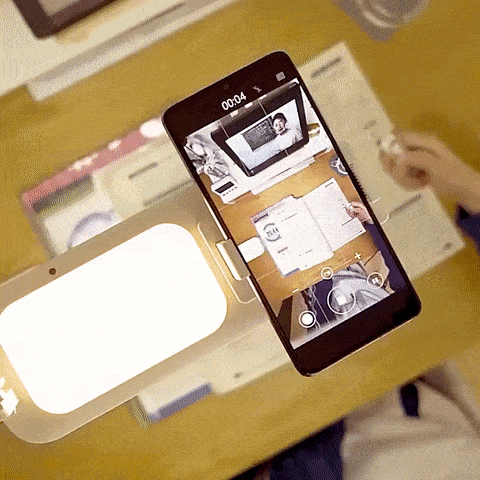 ✅ WIRELESS & REMOTE CONTROLLED
The rechargeable battery lasts for up to 12 hours and comes with a Bluetooth remote that has a ~10m range. With wireless capabilities, FlairStand™ can be used indoors and outdoors wherever the desire to create content is.
✅ COMPACT & PORTABLE
FlairStand folds up into a small box that can be folded away and slipped into a bag to bring anywhere! Be ready to shoot at any moment that sparks creativity and simply store it until the next use.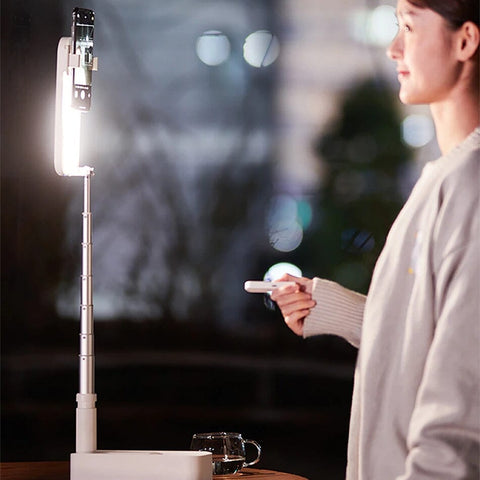 We understand that making content is a challenge with improper lighting and frame restrictions, causing pictures to be unclear or showcase unflattering angles. It can be frustrating to film only to find out it didn't turn out as expected. Social media content is becoming more competitive, a recent study by TeenVogue found that 67% of creators lose followers and revenue with poor video/image quality across all platforms.
Thankfully, FlairStand is designed to help create beautiful, captivating content anytime, anywhere with effective lighting and endless shooting options! Whether for YouTube videos, TikTok, Instagram lives, or just for fun, FlairStand is the perfect multifunctional, all-in-one accessory that offers the utmost flexibility with content creation. Try it today and experience a new way to create! 
How to Use FlairStand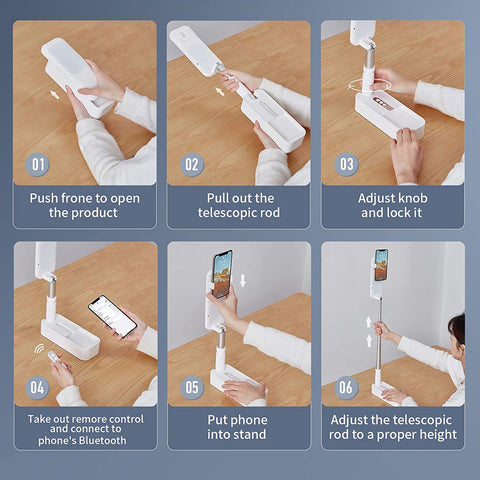 Product Specification
Material: Aluminium alloy, Plastic
Dimensions: 82.6X31.5X24.8 inches
Max height: 51.2 inch (130 cm)
Net weight: 1116g
LED lifetime: 10,000 hours
Fill Light Battery: 3.8V 1000mAh
Power Supply: DC 5V/2A (USB Type-C)
Accessories: Remote Control, USB Type-C Cable
Anti-slip rubber pads  
Wireless Control 
Bluetooth Version: 4.0
Remote Controller Battery: 50mAh 3.8V
Button 1: Controls Front LED Light
Button 2: Controls Back LED Light
Camera Button: for distance selfies, start live streaming, recording, and vlogging
LED Light Color: White Light, Warm Light, Mixed Color Light Effect
Range: 10M

 LED Light Effects
Standard Time: 4h-12h
Light Effects: 7 Light Effects
White Light: Level-1, Level-2
Cold Light: Level-1, Level-2
Mixed Color Light Effects: Level-1, Level-2, Level-3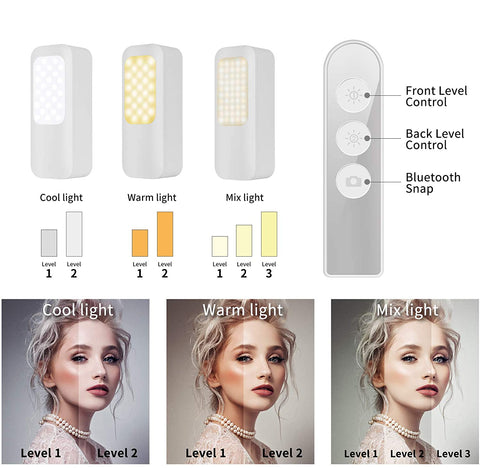 Package Includes
1 x FlairStand
1x Bluetooth remote control
1x USB cable charger