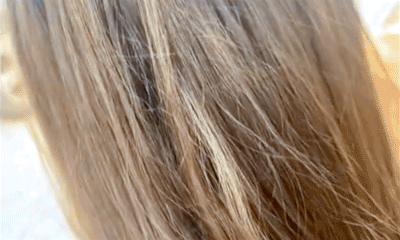 Key Features
✔️ Brush away bad hair days.
✔️ Wireless so you can style wherever.
✔️ Bristle tips stay cool to the touch.
✔️ Light setting relaxes hair for the salon look.
✔️ High setting straightens without damage.
Fight Frizz with Magic
Poof! Calm morning frizz with the push of a button. Light heat relaxes hair letting it fall naturally in place, without damage.
Sleep in! Frizz Wand cuts hours off your morning de-frizzing routine. Just wake up and brush. Or, take it with you and style on the go.
Brush Modes
Light: 212ºF - De Frizz
Medium: 254ºF - Straighten Light Hair
High: 300ºF - Straighten Heavy Hair
Bristles help straighten hair with lower temperatures. Rechargeable battery lasts for 40 min and charges with USB-C.
Guarantee
Customers love their Frizz Wand. It relaxes hair to reduce frizz, glides smoothly to prevent damage, and even has a hot setting to straighten your hair. Plus, it's wireless so you can style anywhere. We guarantee you'll love it. Try your Frizz Wand risk free for 30 Days.