WirelessRechargeable Lamp
Battery Life up to 15 hours
Wasteless energy with LED lights
Solution for Restaurants and Hotels
Surprise your guests
Get compliments from everyone !
Enhance your home, office, restaurant, hotel, shop or salon.
Create a unique and luxurious atmosphere.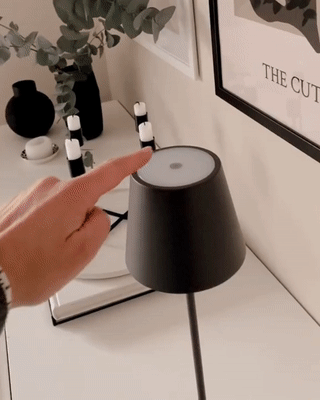 Dimmable Touch Light
It turns on by touching it lightly on the head.
Light intensity is adjustable by keep touching the head of the lamp with the finger.
WIRELESS AND RECHARGEABLE
All our lamps are made with high quality materials that are durable even outdoors and in the rain.
They are rechargeable and cordless, great for a centerpiece.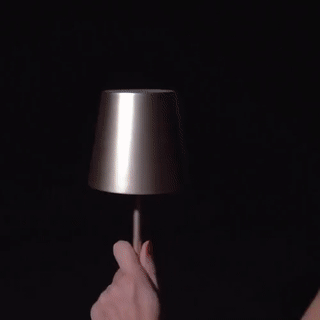 Specifications:
Material: Alluminium
Power/Battery: 3,5 W / 3600 mAh
Charging Time: 4h
Color Temperature: 3000K
Waterproof: IP54
Dimensions: 10x38cm /4,5x15in