Description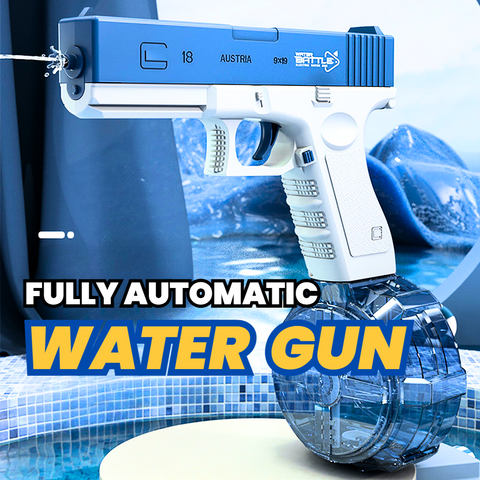 Reasons to Love HydroBlaster
Supercharged Play: 50-minutes of action in one charge.
Unbeatable Range: Blast water up to 32 feet away.
Quick-Fire Mechanism: Instant pressurization for rapid-fire action.
Endless Ammunition: 470+ shots from dual water tanks.
Summer-Proof Fun: High-grade ABS plastic for durable use.
Two-Team Warfare: Choose your side with pink or blue.
Recharge & Reload: USB rechargeable for uninterrupted excitement.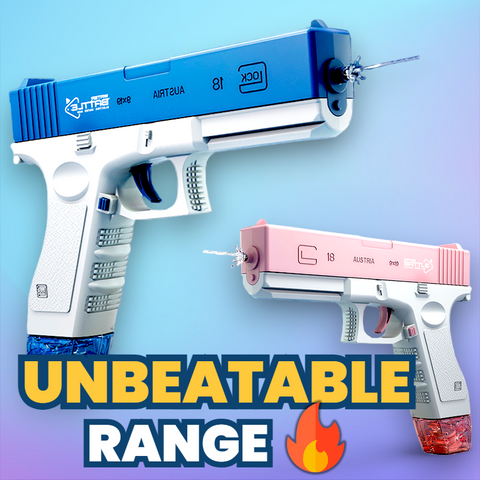 Unleash the Power!
Redefine your water battles with the HydroBlaster! Dominate from an impressive range of up to 32 ft. An exhilarating experience like no other awaits!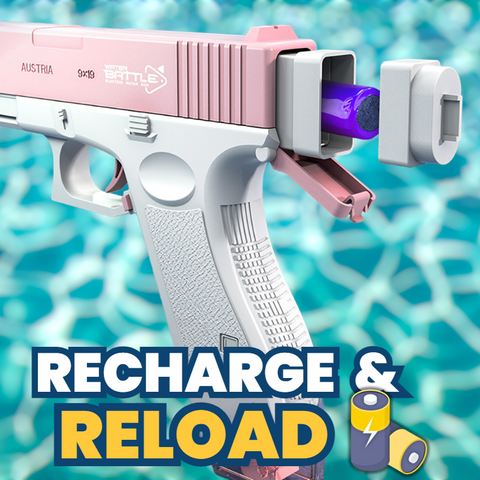 Charge, Blast, Repeat!
HydroBlaster's 50-minute USB rechargeable battery ensures the fun never stops. A quick charge, and you're back in action. The world's most enduring water gun!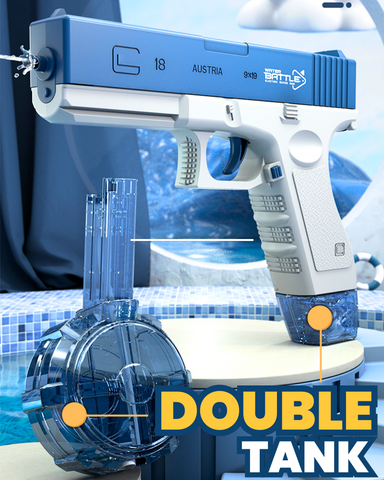 Battle-Ready, Always!
With HydroBlaster's double tank system and quick-reload clip, running out of ammo is a thing of the past. Your secret weapon for water fight victory!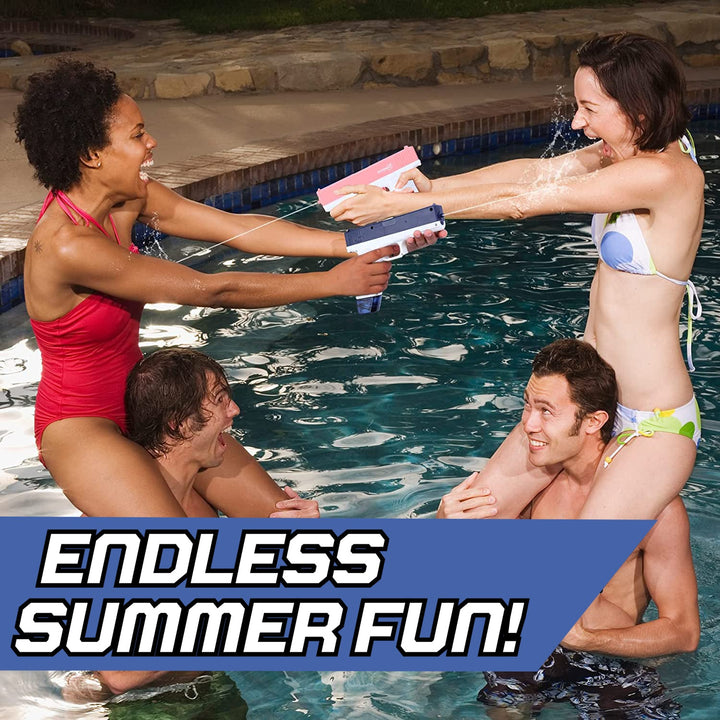 Your Summer, Supercharged!
Designed for all ages, HydroBlaster is the perfect companion for beach, pool or backyard fun. Not just a water gun, it's a ticket to a summer filled with excitement!