✔️ Change your hairstyle on a whim in under 60 seconds
✔️ Add volume to your hair making it look fuller and more voluminous
✔️ Have longer hair without having to wait for your hair to grow out
✔️ Boost confidence and self-esteem
NO MORE HECTIC HAIR, GET READY IN 60 SECONDS!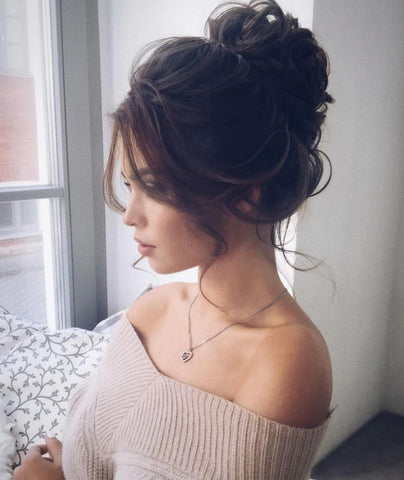 Women around the world love our messy hair buns because they provide a fast and easy hairstyle. Add more volume and style to your hair! Whatever the occasion, whether going out to a fancy dinner or staying at home for a movie, achieve an effortless elegant look in no time.
FEEL SOFT & NATURAL
These extensions feel soft and natural and will blend seamlessly with all hair types.


HOW TO PUT THE MESSY HAIR BUN ON?

Step 1: Tie your hair into a bun
Step 2: Add your stylish messy bun. 
You can also use it as a hair-scrunchie by itself, by putting your own hair into a bun using the Messy Bun itself (instead of making a bun first and then adding our bun on top).
Step 3: Adjust your bun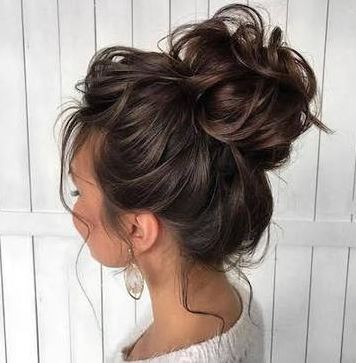 FAQ

I am not sure which color to choose. What should I do?
Compare your own hair with the color that looks the closest from the color options. Even if the color is not an exact match, it will still blend in with your own hair color to give you that natural and real look. Rest assured that even if you picked the wrong color, or if you're just not happy with the result, we will replace it for you until we get it right.
I have thin hair, will it fall out?
Nope! You may need to double-secure it, but it will definitely not fall out. Similar to a hair-tie, you can double or triple tie it as much as you wish, as if you are wearing a ponytail holder (as a hair-scrunchie). To be extra-safe, you can add a few bobby pins.
Can it be washed?
Yes! You can wash hair buns with hair conditioner or shampoo in cold water. Insert your product into cold water and soak it for about 5 minutes. We recommend washing them every 10 uses or once a month. 
Do I need to style it?
Nope! It comes already styled, exactly as shown in the images and videos. Just make sure to give it a nice fluff before using it for the first time. (You can give it a gentle brush or simply use your fingers).
TRACKED AND INSURED WORLDWIDE SHIPPING 

We ship worldwide with tracked and insured shipping. 
Delivery takes approx. 7-14 business days. 
OUR COLOR MATCH GUARANTEE
Don't worry about picking the wrong color. We will replace it for free until we get it right. If there is ANYTHING wrong with your order, please contact us and let us make it right!
CONTACT US IF YOU HAVE ANY QUESTIONS!
Your happiness is our #1 priority and we are known to do everything possible to make sure you are satisfied. If you have any types of questions or concerns, or if you simply want someone to talk to, don't hesitate to contact us.