Description
Are you feeling bored at home, or perhaps a bit nostalgic for the good old days? Look no further, because we've got you covered with the Mr. Gamer! With over 10,000 classic games in your pocket, you can play with your friends and relive those unforgettable memories. Say goodbye to boredom and hello to endless hours of gaming fun with Mr. Gamer!
Relive the Golden Age of Gaming !
Do you miss the good old days of playing classic video games like Super Mario, Pac-Man, and Mortal Kombat? Well, now you can relive those fond memories with Mr. Gamer.
Forge Lasting Memories Together
Share the joy of gaming with your loved ones and create unforgettable memories together.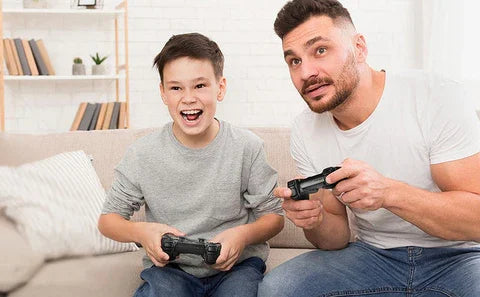 10,000 Games in Your Pocket
With over 10,000 games packed into one compact device, you can enjoy endless hours of entertainment wherever you go.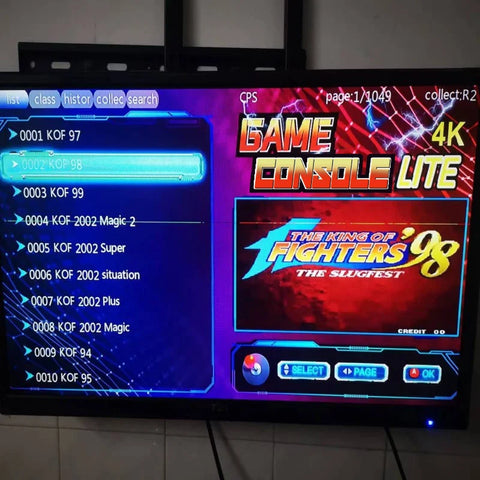 No Internet Connection Required!
With no internet connection needed, you can enjoy your favorite games anytime, anywhere.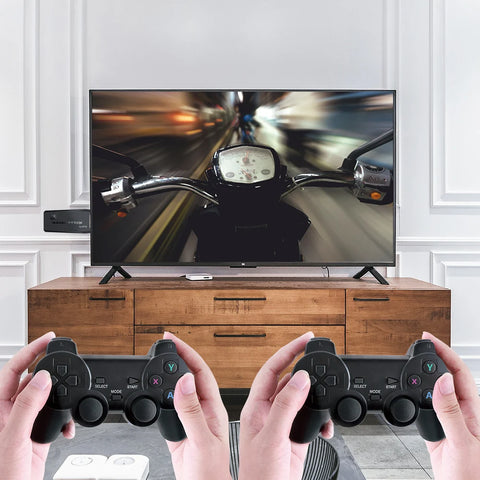 Package Includes
x1 Game Console
x2 Wireless Controllers
x1 Signal Receiver
x1 HDMI Extension Cable
x1 USB Power Cable
x1 TF card
x1 Instructions