🌧️ 

You Deserve Relaxation 

🌧️

Stressed out from a long day at work or from studying? Turn on RainMist Cloud Diffuser and add your favorite essential oil, you'll be relaxing in no time while listening to the soothing sound of the rain and transforming your room into a fragrant oasis .

Leave the stress of everyday life behind you - experience the magic of rain and the effect of essential oils – anytime, anywhere with RainMist Cloud Diffuser.

Experience the beauty of nature with all your senses in your home.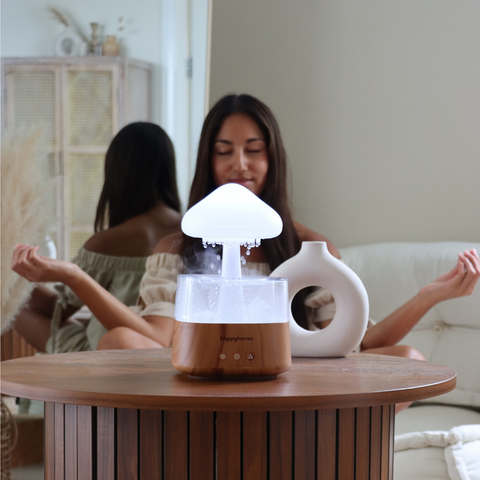 🌧️ 

The Entire Color Spectrum - In Three Brightness Levels! 

🌧️

With the RainMist Cloud Diffuser you can choose from three brightness levels and eight different colors!

Depending on your mood, you can choose one of the Seven colors or activate automatic, stepless switching and experience the full color spectrum of 16.7 million colors.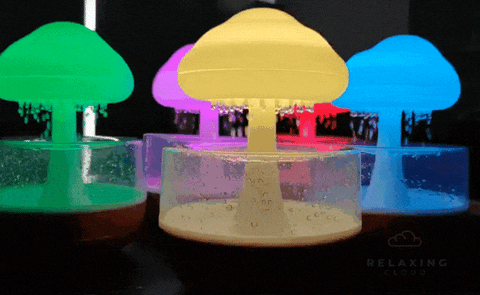 🌧️ 

Adjustable Rain Intensity 

🌧️

The sound of rain has been proven to calm your body and mind. The RainMist Cloud Diffuser comes with three levels of rain intensity . By adding essential oils, RainMist Cloud Diffuser transforms your room into a fragrant oasis! Start each day as the best version of yourself.
Key Features: 
Fall Asleep to the Soothing Sound of Rain.

Clean Natural Rain Sounds

Customized Mood Lighting

Eco-Friendly Essential Oil Diffuser & Humidifier

Water Shortage Power Off Protection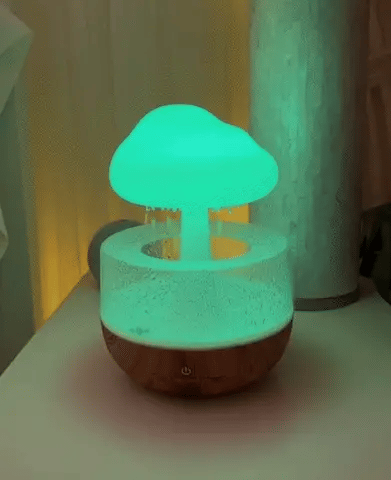 🌧️UNIQUE Design🌧️
Our RainMist Cloud Diffuser is designed to bring you peace and tranquillity with its unique shape and design. The soothing raindrop sound effect and customized mood lighting create a calming atmosphere that can lift your spirits and calm your nerves. The built-in essential oil diffuser spreads a refreshing scent that can help with respiration problems and create a peaceful environment.
With a built-in essential oil diffuser that spreads freshness all about you, it not only works well in the winter but is also great in the summer, giving you an Aromatherapy Effect to create a peaceful environment.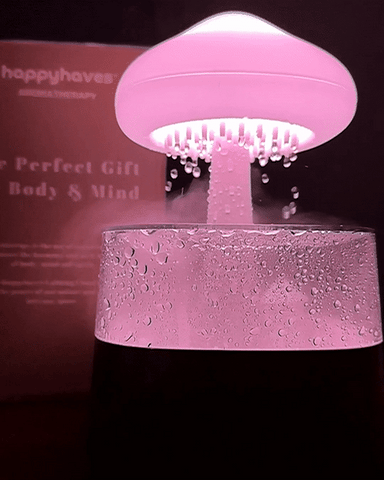 🌧️7 Changing Light Colors 🌧️
One of the distinctive features of our RainMist Cloud Diffuser is the 7 changeable colors that allow you to choose the mood. The built-in LED light can be used as a nightlight to create a cozy resting environment. With its relaxing effect for meditation and yoga, this diffuser is perfect for unwinding after a long day.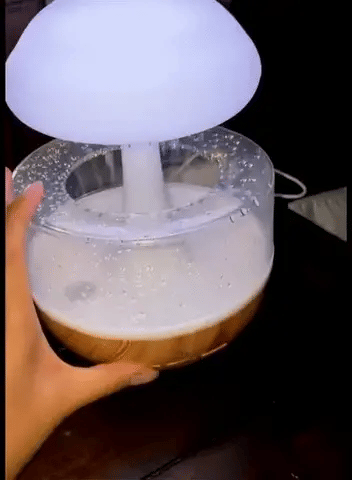 🌧️Long Battery Life 🌧️
Our RainMist Cloud Diffuser has a long battery life and a large capacity of 400 ml, which means you can enjoy the aromatherapy effect for up to 48 hours with running water added once. Whether you use it with or without a USB power cable, this splendid Rain Cloud Humidifier can work for 15 hours, making it the perfect accessory for your living room, bedroom, or office.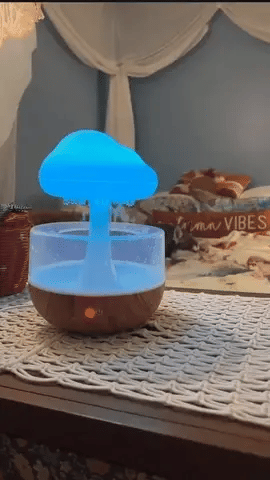 This diffuser is not only eco-friendly but also super easy to operate, making it a great gift for your family, friends, or colleagues on any occasion. Don't let winter weather get you down. Get our RainMist Cloud Diffuser and enjoy a relaxing and peaceful environment no matter the season.
🌧️ 

Why Choose Us? 

🌧️

•

 

Free

 

Insured + Tracked International Delivery on us!

•

 

24/7

 

Customer service - Always updated wherever and whenever!

•

 

Warranty

 

- Complimentary 2 year warranty if anything goes wrong, we'll happily replace it!

•

 

One of a kind experience

 

of being part of the ViralHackz family.