The Smart Way To Relieve Back Pain & Improve Flexibility
Long working hours sitting down or prolonged sessions of looking at our phones are severely affecting our posture & back health.
Welcome your solution. Naturally alleviate back pain, discomfort & tension caused by improper posture from a predominantly seated lifestyle.
Correct bad posture and stretch your back in mere seconds.
It's time to take control over your back & posture health. Just 10 minutes per day will contribute to giving you a more confident-looking, healthy posture.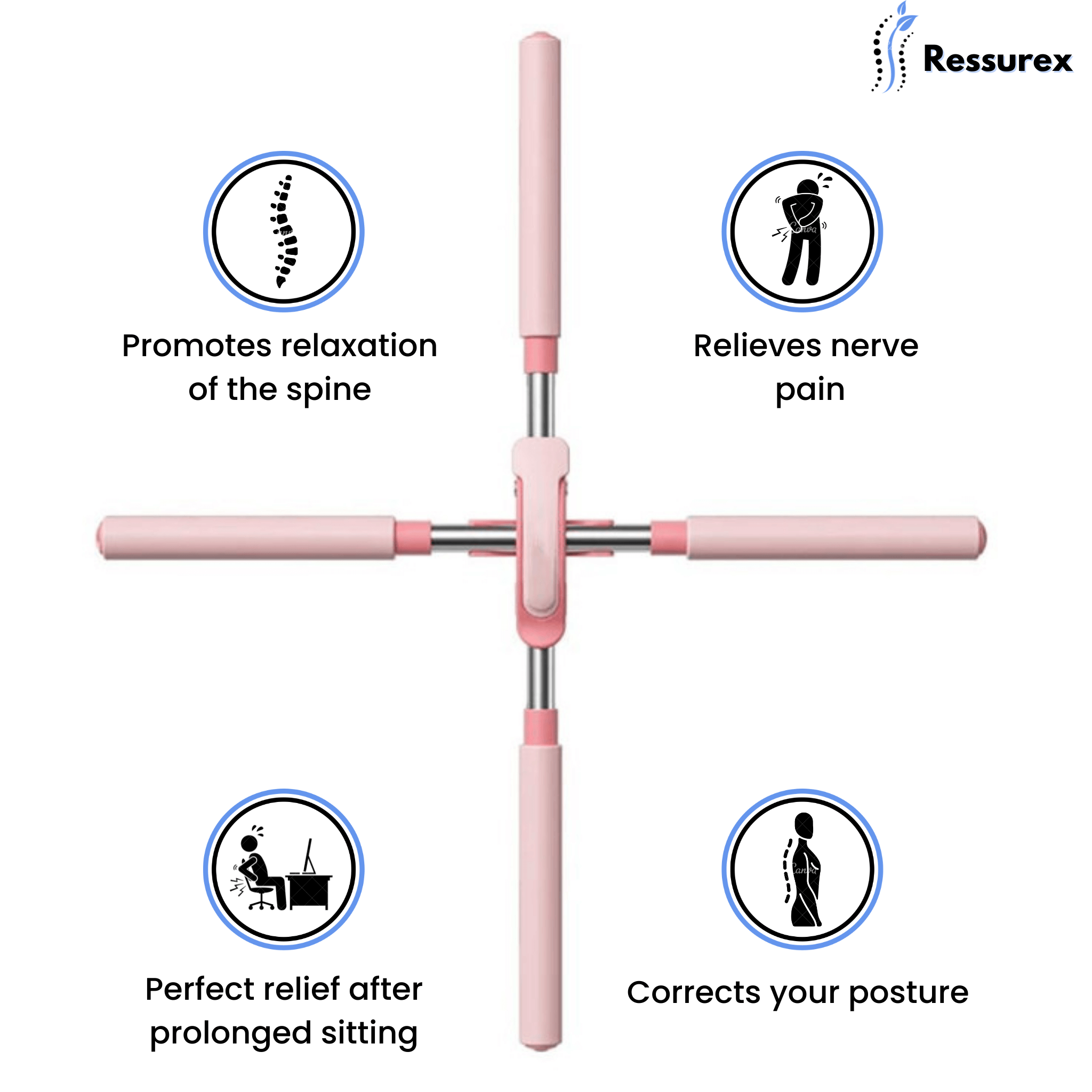 Get that relief you deserve after a long working day or first thing
We know how it feels. That long day of studying, zoom calls, lectures, you name it. Your aching, muscles are tight or seized up or you just need that good old stretch or back crack. Well, here you have it. Your natural relief.
What makes it so special?
Ergonomic Design – With our ergonomic design, you can stretch your back and correct your posture efficiently and quickly.
Pain-Free

– No more bad "back devices" that claim to stretch your back.

Suitable for All Body Types

– It is specifically designed to handle every body shape and type.

Easy-to-Use –

All you have to do is stand up and stretch.
Specifications
Material: Stainless Steel + Foam
Length: 54-86cm
Suitable for: Universal, fits all shapes & sizes