"I was initially skeptical about this product, but it has exceeded my expectations! It has effectively stopped my cats from scratching my furniture, allowing us to enjoy a peaceful and scratch-free home."

Got cats shredding your precious furniture to bits? Time to end the madness! Slip the ScratchGuard™ Invisible Furniture Protectors over your prized sofa and chairs, and you'll be giving those pesky paws the cold shoulder! It's like an invisible forcefield – cats can't stand it! Your furniture stays safe so both you and your fur family can thrive. Quick to set up and mighty tough, this genius invention is the secret weapon every cat owner needs!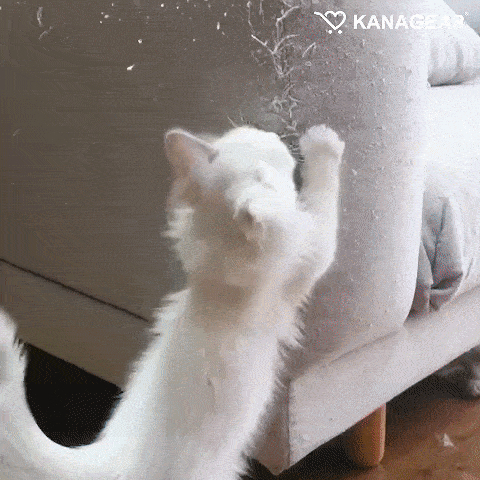 ✅ SAVES YOUR FURNITURE
These invisible protectors shield your prized furniture from cat claws, keeping them looking brand new. As it works its magic, your wallet stays plump because you won't have to keep replacing furniture.

✅ TRAINS CATS EASILY
Cats scratching everywhere? Apply ScratchGuard™ to their favorite spots, and they'll steer clear. Your home turns from a feline frenzy into a serene space as your pets learn the ropes.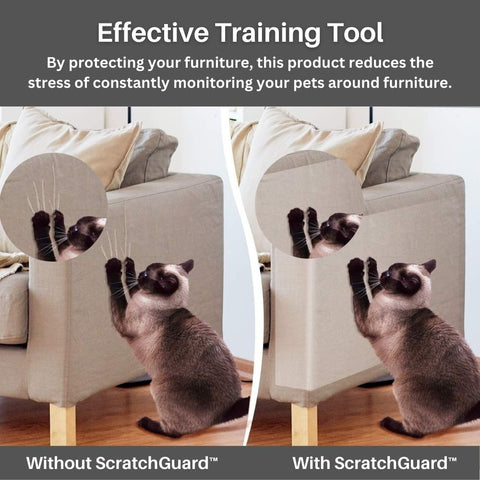 ✅ STRESS RELIEVER
Bid farewell to the constant worry of your cat tearing up the furniture. With these protectors in place, rest easy and reclaim the peace and quiet of your living space.

✅ INVISIBLE SHIELD
ScratchGuard™ is crystal clear, blending seamlessly with your furniture. Your home's elegance remains untarnished while your belongings stay protected from the ravages of cat claws.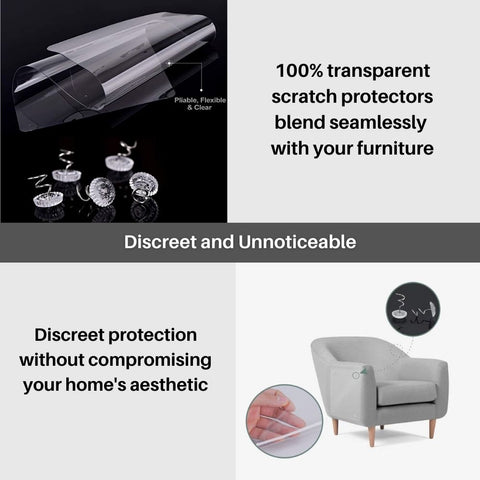 ✅ EASY TO STICK
No need for tools or a manual; this product is incredibly simple to apply. Peel, stick, and forget, as the reign of cat-scratch terror comes to an end.

✅ REUSABLE PROTECTION
Change your mind or move furniture? No problem. Simply remove and reapply ScratchGuard™ where needed. It's flexible cat-proofing that adjusts to your ever-evolving home layout.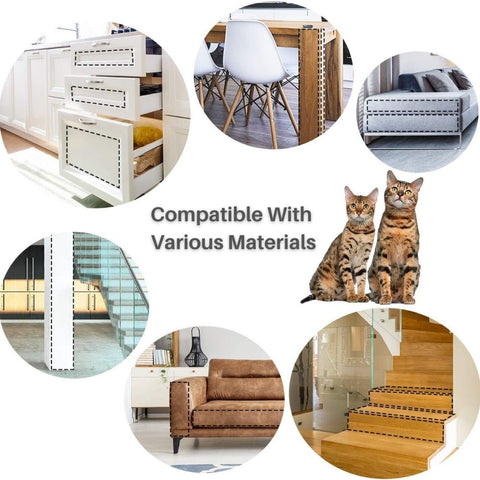 ✅ FITS ANY FABRIC
From leather to linen, this protector sticks effortlessly to almost any material. It's your one-stop solution for safeguarding every piece of furniture in your home.

✅ HAPPY CAT, HAPPY HOME
ScratchGuard™ is made with materials that are safe for your furry friend. With this protector, you ensure not just the integrity of your furniture but also the wellbeing of your beloved cat.


HOW TO USE

Step 1 Clean and dry the surface where you want to apply the protector.

Step 2 Measure and cut the transparent sheets to cover the desired area.

Step 3 Peel off the white backing from the adhesive side of the protector.

Step 4 Firmly press the adhesive side onto the furniture, smoothing out any bubbles or wrinkles.

Step 5 Optionally, use twist pins for extra security in corners or hard-to-adhere areas.

Step 6 Gently peel off the blue backing to reveal the transparent protector.


PRODUCT DIMENSIONS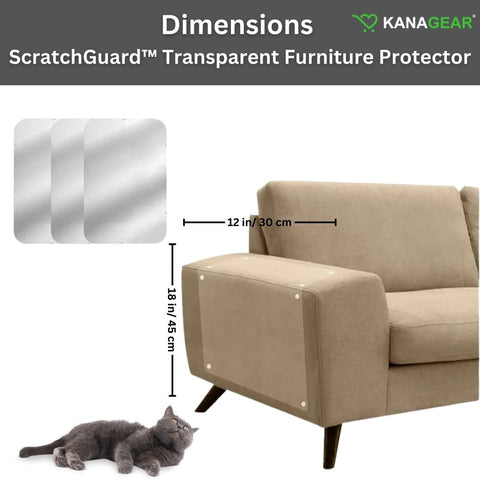 A KanaGear Promise

At KanaGear, we believe in the quality of our products therefore we offer a 60 Day Money Back Guarantee with no questions asked! When you purchase from us, there is ZERO Risk for you!


Congratulations!
You've found a hidden discount code! Use code "KANA" at checkout to claim an additional 10% OFF your ENTIRE order!


Customer Support:
Email: support@kanagear.com