Description
HOT DAYS BECOME A FUN WATER FIGHT FROM NOW ON
Cooling down on hot summer days is wonderful for all of us. With our refillable and sustainable water balloons, your child can have endless fun with their friends and contribute to sustainability at the same time.
INSTANT FUN = LASTING FUN
With our water balloons, the fun never stops! Conventional water balloons are broken after one use. Our reusable water balloons can be used endlessly and refilled over and over again – saving you time and money! The ball opens in the middle, fills with water and closes by the magnetic function at both ends of the ball. The fun never stops for the little ones.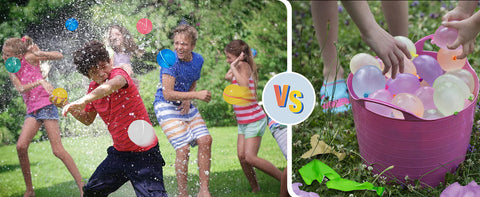 TIME-SAVING FUN
You will know it. The parents should fill up the water balloons again and again and help the children. Besides, the used water balloons are lying around everywhere. With our reusable water balloons, this time is now over! You can lie back and relax while the little ones have endless hours of fun.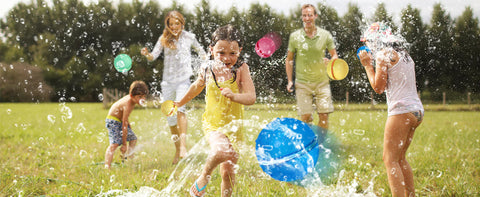 Specifications:
reusabel summer toy – water balloons
sustainability toy for kids
different colours
easy refill
sets: 6 pack, 12 pack