Description
No more sacrificing your time & energy for a spotless home! Ride comfort with "SwiftMop Pro," and cherish a seamless cleaning experience effortlessly!
Hands-Free design
Adjustable angle
Portable
Strong absorption
Suspension squeezing
Easy to store
SwiftMop Pro – The Only Go-To Choice For Swift Cleaning!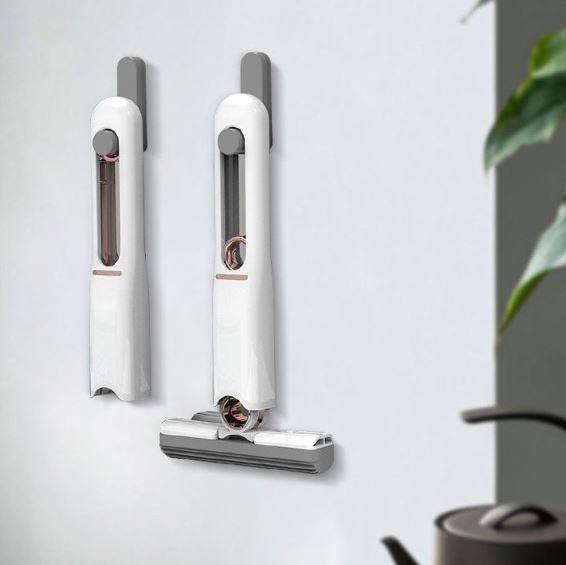 No more messy splashes! Say goodbye to messy splashes and hello to a cleaner, hassle-free mopping experience! With SwiftMop Pro's super Absorbent squeezing Sponge Heads, you can bid farewell to those annoying dirty splashes caused by ordinary mops. Thanks to its nano-scale cotton head with 5 times the water absorption capacity of regular mops and specially designed horizontal grooves, dirt is effectively removed and absorbed, leaving your home/vehicle sparkling clean!
Hands-free squeeze for a Hygienic shine! No more dealing with the frustration of squeezing and washing a mop by hand, which can lead to allergies and irritation. Say hello to hassle-free cleaning with SwiftMop Pro, designed for your utmost convenience. With its hands-free squeeze feature, this innovative mop allows you to effortlessly wring out excess water without getting your hands dirty. Experience a hygienic and efficient cleaning experience like never before!
 Best for all surfaces! Conquer multiple surfaces with ease! Forget the hassle of switching between different surface cleaning tools. Our lightweight smart mop is your all-in-one solution, perfect for wiping smooth surfaces like mirrors, glass walls or doors, ceramic bath tiles, wood, parquet, marble, laminate, vinyl, and more. With its versatile design, you can effortlessly clean cars and tackle those hard-to-reach areas under and between furniture. Whether tackling water stains or dry cleaning jobs, SwiftMop Pro has you covered!
Space-saving storage! Get rid of large messy mops causing clutter in your storehouse. Our mop's compact design allows for effortless storage in even the narrowest corners, freeing up valuable space in your home. Hang it in the bath or kitchen wall or in a drawer; SwiftMop Pro's mini size is perfect for small living areas and on-the-go cleaning. Enjoy a tidy and organized space with ease!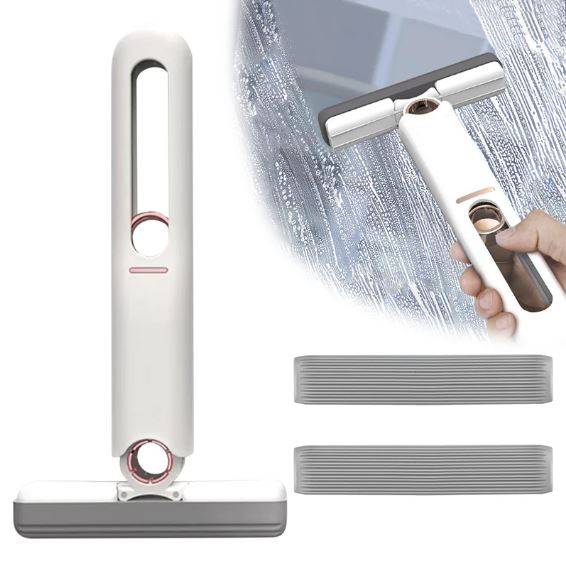 Experience convenience and efficiency like never before!
Tired of constantly replacing your worn-out mops? Grab SwiftMop Pro, the ultimate solution to your cleaning woes. With its innovative design and extra 2 replaceable sponge heads, this HIPPIL Desktop Mini Mop ensures long-lasting usability, saving you time and money. No more throwing away the entire mop when the sponge wears down; pull the turtle head and effortlessly replace the sponge. Soak the sponge in warm water for 2-5 minutes before its first use for optimal performance.
Super absorbent sponge!
The nano-scale cotton head of SwiftMop Pro boasts an impressive water absorption capacity that is 5 times higher than ordinary mops.
Additionally, its specially designed horizontal grooves on the sponge head effectively remove and absorb dirt, ensuring a deep and thorough cleaning experience.
Effortless cleaning at your Fingertips!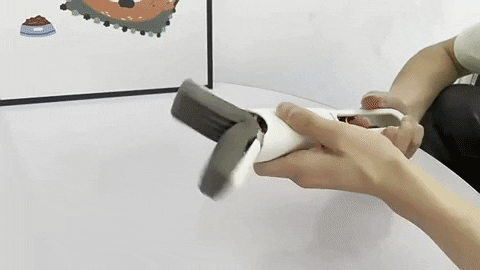 Adjustable angle!
The mop features a versatile adjustable angle head,
allowing you to effortlessly reach those tricky corners and tight
spaces with ease.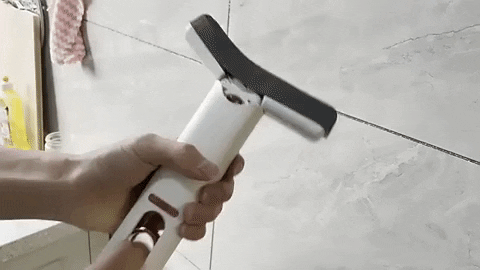 Push-pull design!
The suspension design ring of SwiftMop Pro allows the head to be pulled over into the handle, making the mop compact and easy to store. This innovative push & pull feature allows for smooth and seamless operation, ensuring quick and efficient cleaning sessions.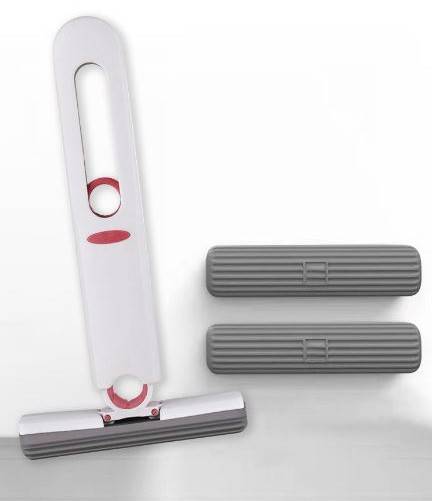 Replaceable heads!
SwiftMop Pro comes with replaceable sponge heads, making it a breeze to swap out worn-out or dirty sponges. Its easy-to-replace feature lets you quickly and conveniently maintain optimal cleaning performance, ensuring a fresh and effective mop every time.