Set Your Child On The Road To A Healthier Life!
Spending too much money on store bought baby foods? Save money making your own baby food and kid-sized snacks, and ensure your child is only getting the very best of quality foods! Introducing the TinyBellies food squeezer station, our mission is to help parents have quality control of their child's diet by hand selecting their choice of vegetables and fruits for personalised food that gives your little one the nutrients they need and stay well organised as a parent with snacks made a head of time!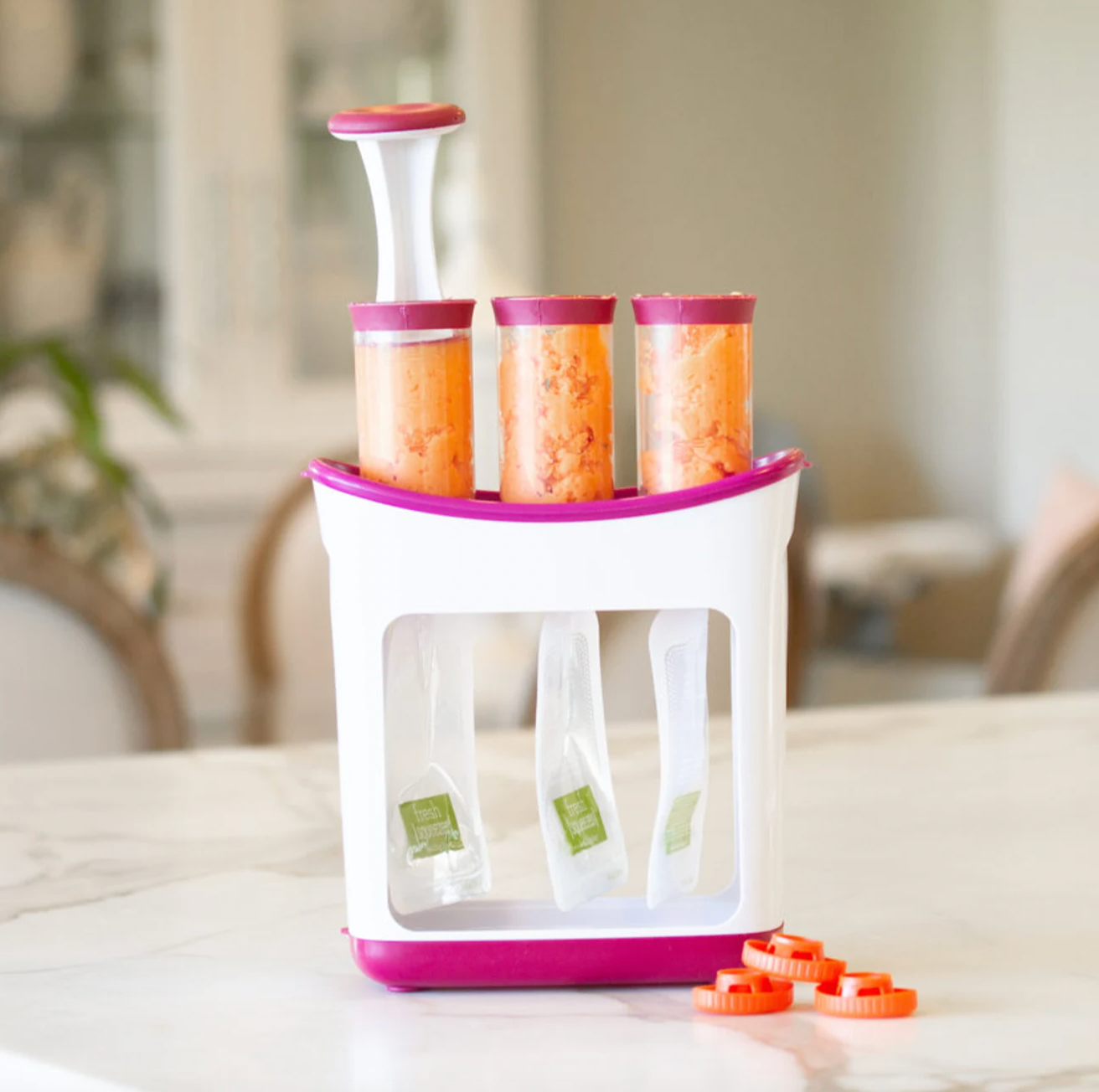 Bring On The Go
Whether going on holidays, a day out at the beach, picnics or family gatherings, you can bring along your babies pouches ready for them to eat.
Cost Savings
Making your own baby food with all organic ingredients is more than 50 percent cheaper than buying store bought baby food.
Depending on how much your baby eats, homemade baby purees can save you some serious money!
Quality Materials & Stable Grip
Made from BPA free, food grade materials that are 100% baby safe. The non-skid base stays secure on your table and the soft press ensures a stable grip.
Easy To Clean
All of the station components can be pulled apart when its time to clean it. It is dishwasher safe (top rack only) or you can hand wash, so cleanup is quick and hassle free!
Perfect Gift
Ideal gift for friends and family that will make their baby food preparation quicker and much easier that they will thank you for a life time!
Pouch Features

Can hold up to 4oz/114g of any homemade mixture you make such as, purées, smoothies, applesauce, yogurts, organic baby food and many more
Freezer safe for up to 2 months
Made of PET/PE materials – BPA, PVC, Phthalate free
Reusable for up to 2-3 times or single use
There is space on the back of the pouch for any notes where you can write the date, time and any specific ingredients. This is very convenient and the best way to keep track of your child's stored pouches in the fridge or freezer.
Your little one can enjoy them fresh or store them in the refrigerator or freezer for later. Perfect for babies, toddlers, preschool lunches, elderly food preparation and post bariatric surgeries.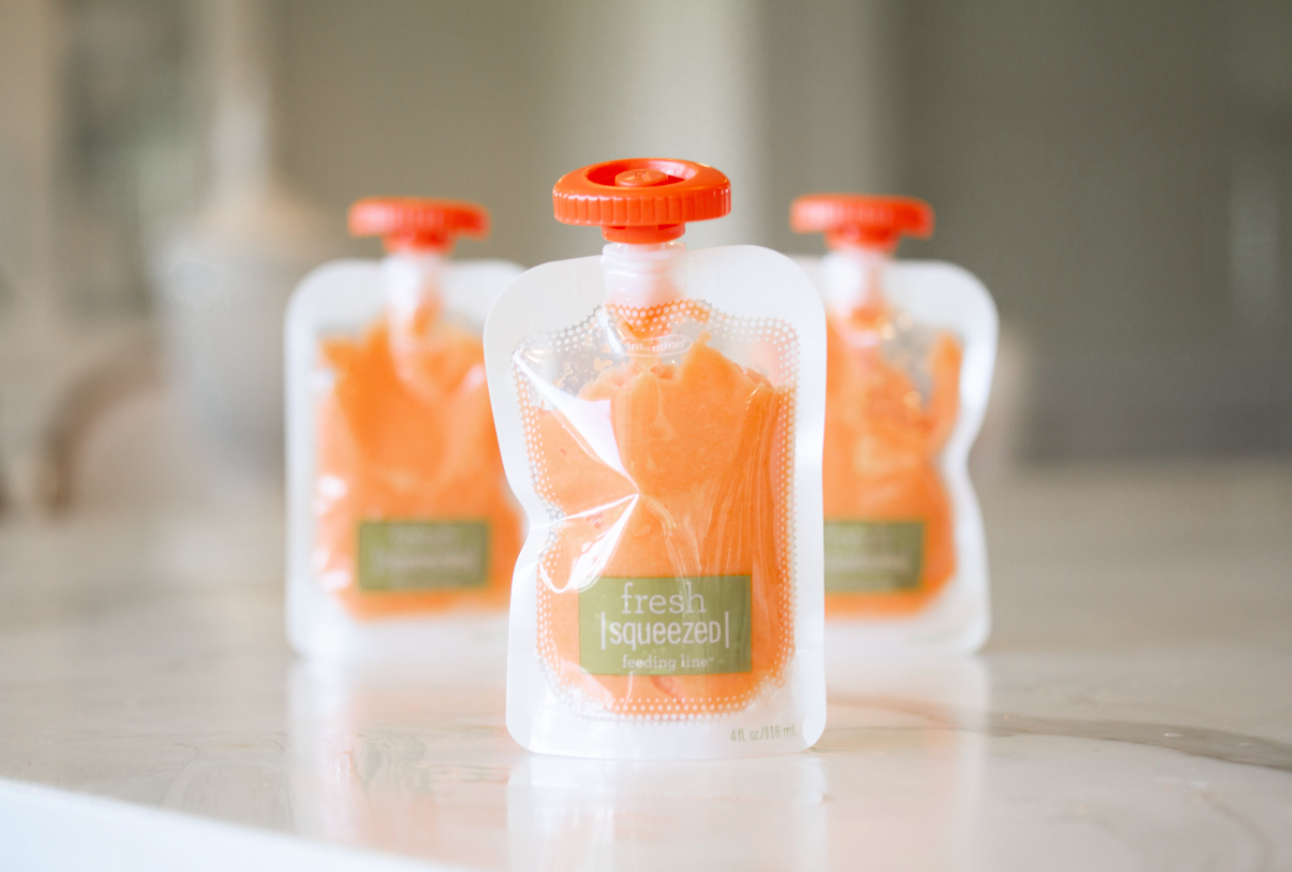 Our TinyBellies food squeezer station is perfectly suitable for kids age ranging from 6 months – 6 years of age.
The squeezer station is super easy to operate with three simple steps as pictured below and you will have your kids meals ready in just seconds!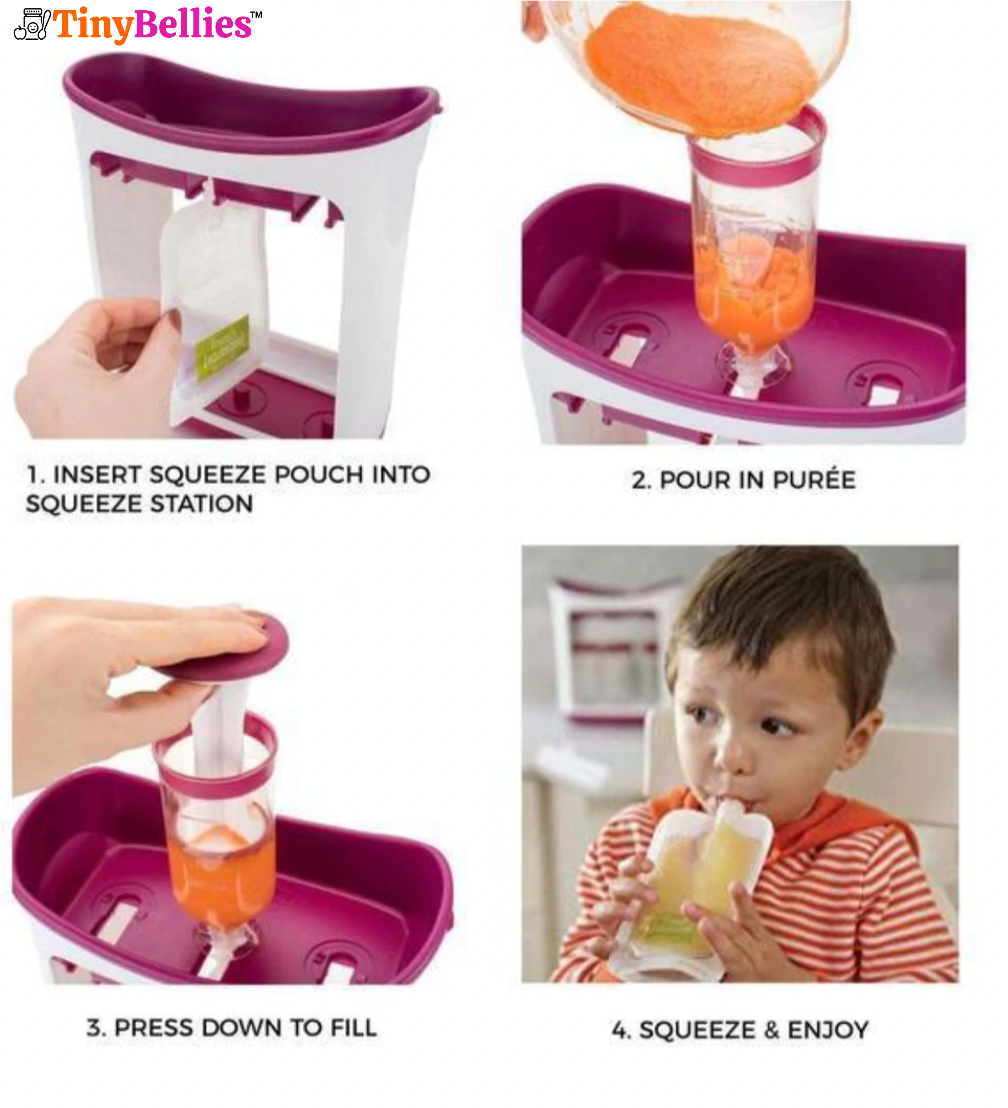 The pouch spoons are reusable, simply screw the spoon on the mouth of the pouch, gently squeeze and food will come through on the spoon making it easier for your baby to feed on.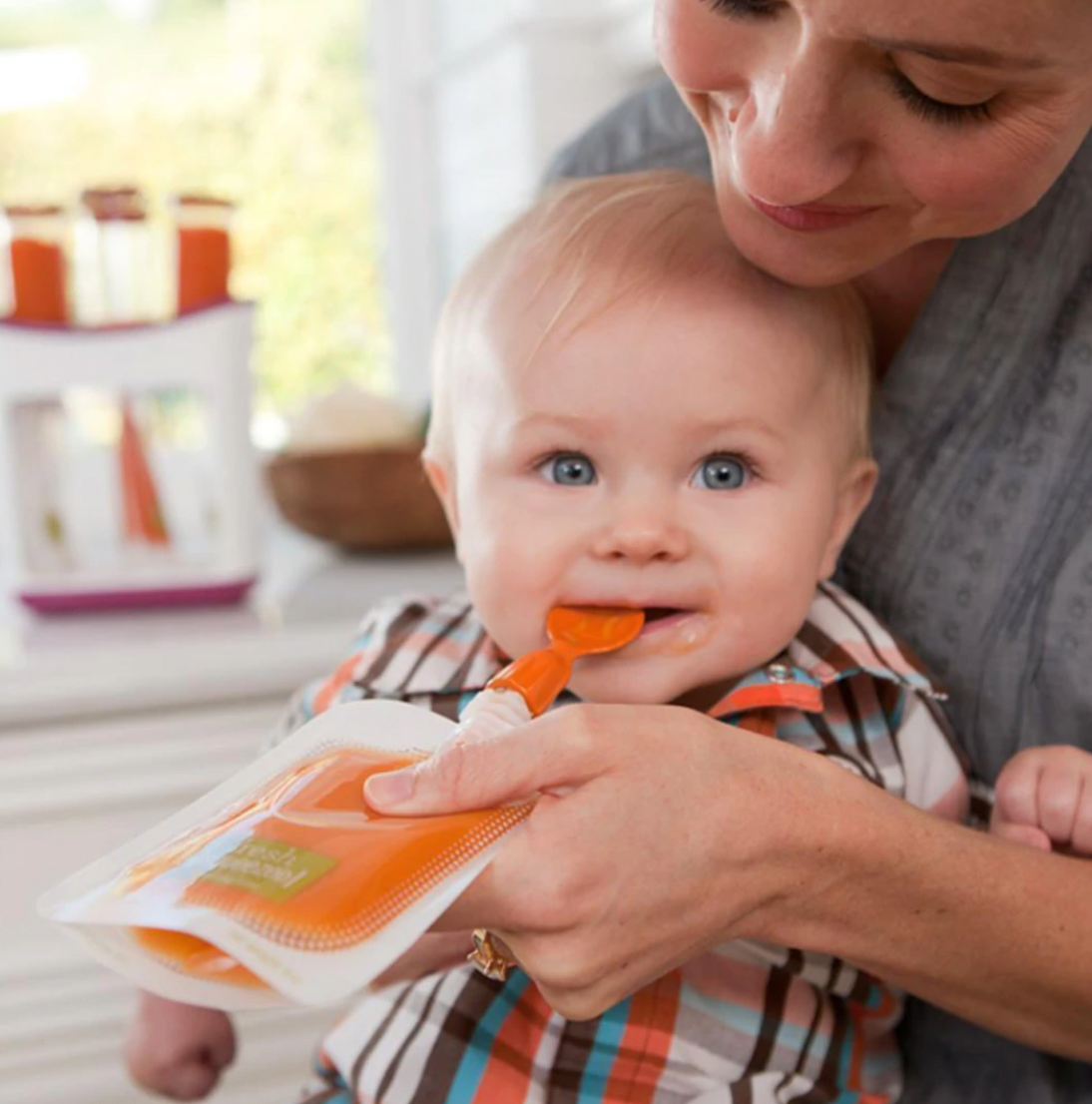 Your not just buying a food squeezer station, you are buying time and convenience!
What's Included

1 x TinyBellies Food Squeezer Station
TinyBellies Squeeze Pouches
3 x Filling Tubes
1 x Rubber Press
2 x Reusable Pouch Spoons
Dimensions pictured as below: