Make your pet happy with safe, professional-grade grooming from the comfort of your home!
Try our Undercoat Rake and get rid of all nasty mats, tangles and knots. Keep your pet's fur healthy, shiny and well-groomed!
Mats not only make the fur look disheveled but also irritate your pet's skin and become a breeding ground for parasites. Your pet starts scratching, which leads to more tangles and escalates the problem.
Not to worry! Our Pet Rake is designed to solve all of these problems while being gentle on the skin.
Features
You'll get a 2-in-1 grooming tool: One side has 9 teeth for tough mats and tangles, while the other has 17 teeth for thinning and de-shedding.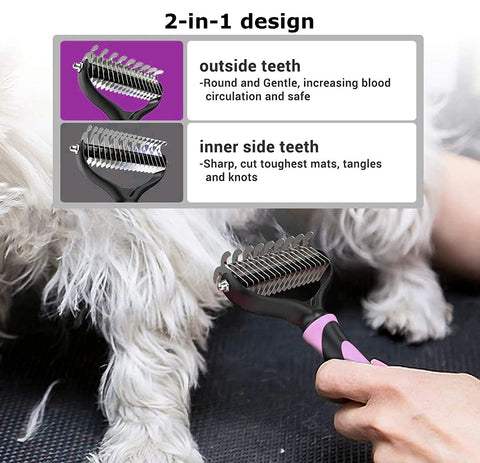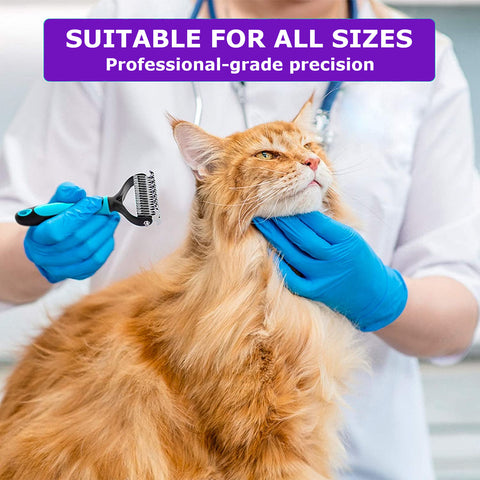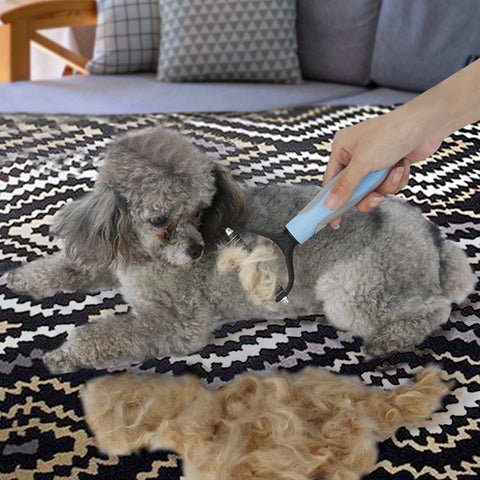 Safety is our top priority:
Undercoat Rake is 100% safe for all animals and does not scratch or irritate the skin. In fact, most pets LOVE being massaged with the grooming rake. Grooming time will quickly become a favorite for your dog or cat!

See What the Family Are Saying: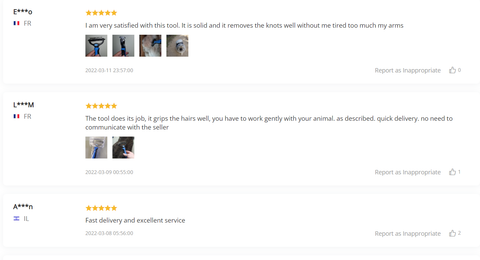 Available online only. We ship worldwide!