Description
Get rid of all the dust you couldn't reach before!
Unlike traditional, expensive car vacuums, the Vacuumex has a thin, powerful head that reaches into the crevices of upholstery or door holders to remove dust and crumbs. It is not only suitable for use in the car, but also for taking with you on vacation.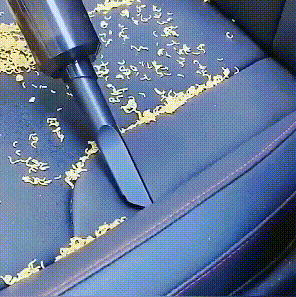 Benefits of Vacuumex
Mini and cordless design:The compact design is suitable for all people, so you can move freely while cleaning your car, keyboard or the corners of your house.
Versatile use: Vacuumex

can be used in the home, office, car, bathroom and carpet. It helps you remove dust, pet hair, sand, food particles, liquids and crumbs hiding in upholstery or sofa.

Thick washable filter:

Remove the filter from the Vacuumex? dust bin wash it with water, and dry it for the second time. The filter can be safely soaked and washed.

USB charging function:

It is equipped with a USB charging function, making it easy to charge in the car or at home. One charge is enough for up to 30 minutes of use.

Portable and easy to store:

It is extremely portable and equipped with a cleaning light. You can put it in any storage area of the car and can easily see the waste to be cleaned in dimly lit or cramped places.