Protective rate
It prevents warm bank from overcharging.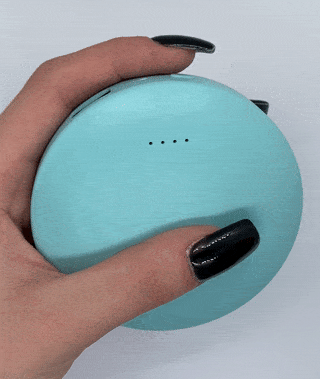 How does warmbank work?
1. You need to hold the power button for a few seconds.
2. After a while the white light will light up and warm bank will start warming on level 1 temperature.
3. Then you can press the power button and this will switch the warm bank to level 2 temperature.
How can I use warmbank as a powerbank?
1. Make sure you charged your warm bank.
2. Plug the usb cabel into it and plug the other side to your phone.
3. Blue light will light up and your phone is already charging!
How do i charge my warmbank?
1. You can charge your warmbank via usb cable which is included in the package.
2. If it is discharged, the white light will blinking while it is charging.
3. When it is fully charged, green light will light up.