Description
All your spaces in one go
The high capacity of the water tank allows you to perform your cleaning routine in several rooms without recharging.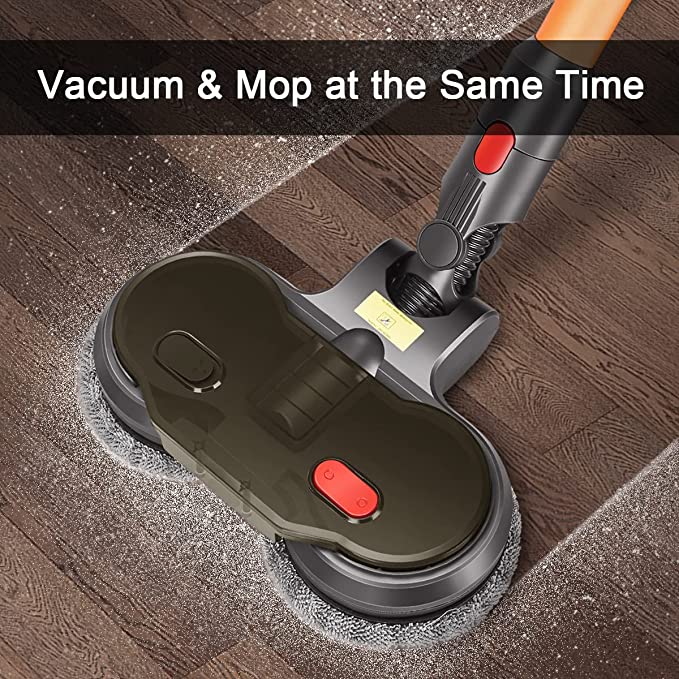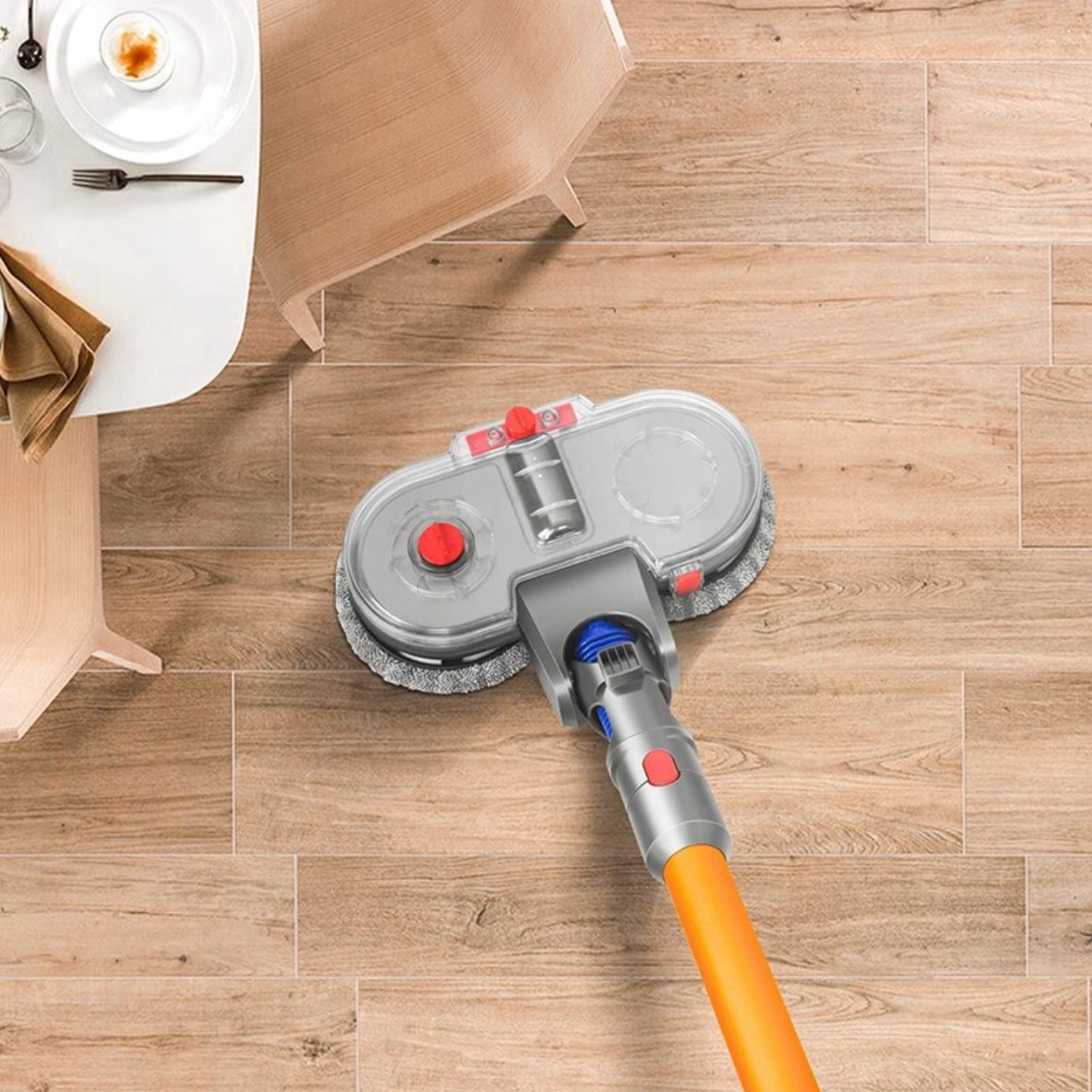 Don't give stubborn stains a chance
Have your children secretly spilled some again? It can do up to 160 revolutions per minute. That means even coarse dirt, like dried spots from juice, doesn't stand a chance.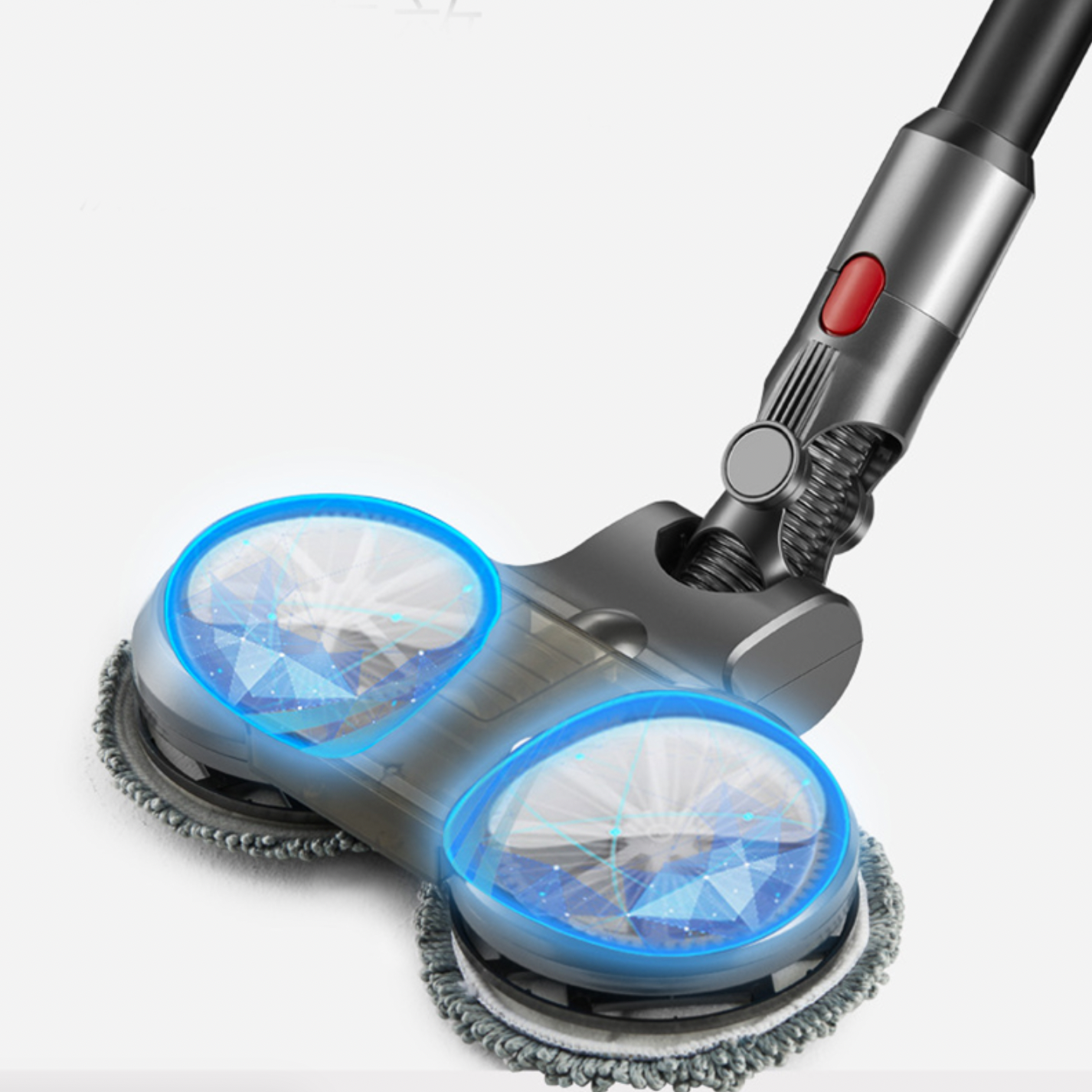 Easy to use thanks to the plug-in mechanism.
With its simple mechanism, the WipeDrip mop attachment attaches to your Dyson in seconds and is ready to use. Just turn on the water flow and you're ready to go!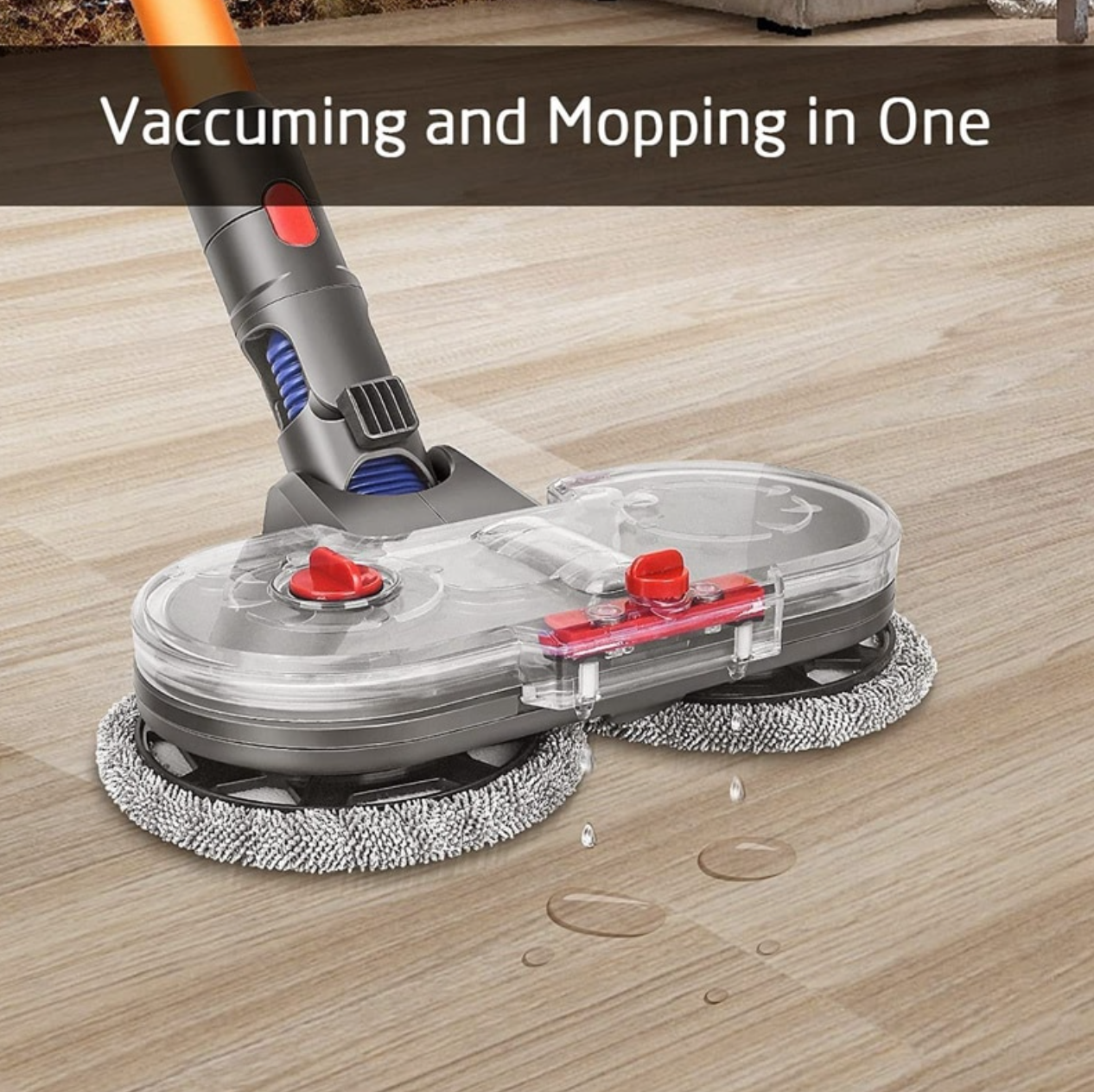 Speed control via Dyson
WipeDrip does not need a battery. You can control the power as usual from your Dyson device. Whether it's ECO, normal or booster mode.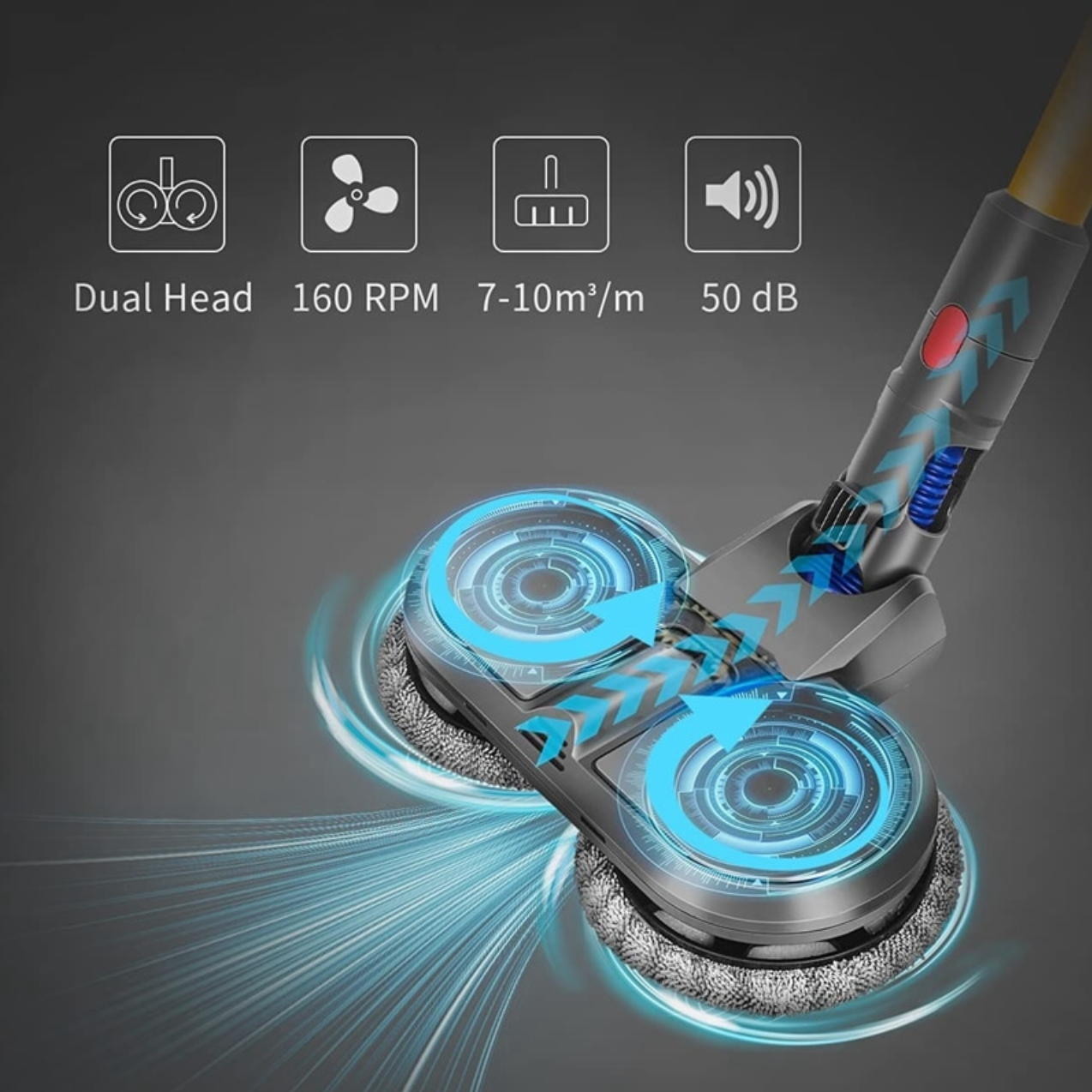 Guaranteed no suction of water or moisture
The patented WipeDrip system prevents water from getting sucked in and protects your Dyson from damage.