WHY YOU'LL LOVE Magic Sofa Cover?
Give your old sofa a new look
Protect your new sofa from stains, wear, tear, cat and dog scratches
Save money by making an old couch look brand new
Stretchy & Easy to fit – Crafted from breathable spandex blend fabric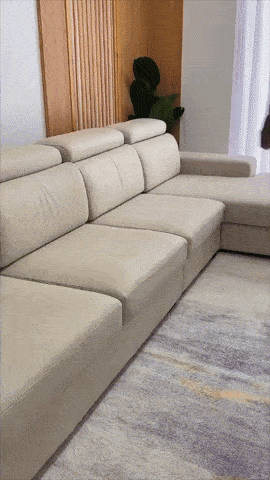 Our sofa covers are suitable for all types of sofas & armchairs:Love Seat cushion, sofa cushion, oversized sofa cushion, 2 & 3 pieces love seat, L-Shaped, U-Shaped, Armchair, No Armrest Style, Recliner and more…
Quick And Easy Installation
All you need to do is stretch the sectional slipcover over your desired sofa parts and you're good to go. It's a quick, easy, and economical way to protect your sofa that also helps to extend its life.
Super Soft & Stretchy

Made of high-stretch jacquard fabric, 85% polyester, and 15% spandex material, these sofa slip covers are high stretch, soft, wrinkle resistant, durable, and long-lasting created for maximum comfort and durability.
Always Stay In Place

No more slipping or tucking corners, thanks to the innovative anti-slip backing. Enjoy a seamless, comfortable seating experience without constant adjustments, perfect for busy households or those who just want effortless comfort.
360° Full Coverage

360 full protection for your sofa, ensuring it stays safe and secure from all angles. Whether it's spills, stains, pet hair, or general wear and tear, our sofa cover has got you covered. Plus, its machine-washable design means that you can effortlessly maintain its protective qualities.
HOW TO CHOOSE THE SIZE?
Step 1: Measure the single cushion you need to cover.
Step 2: Choose the size that goes with your measurements.
Note: The size represents a single cushion only.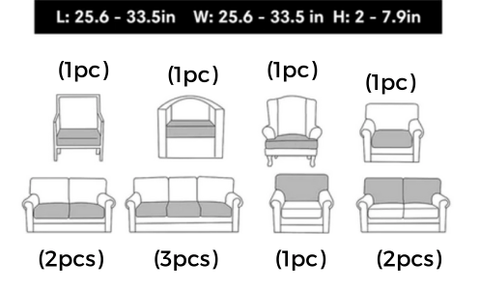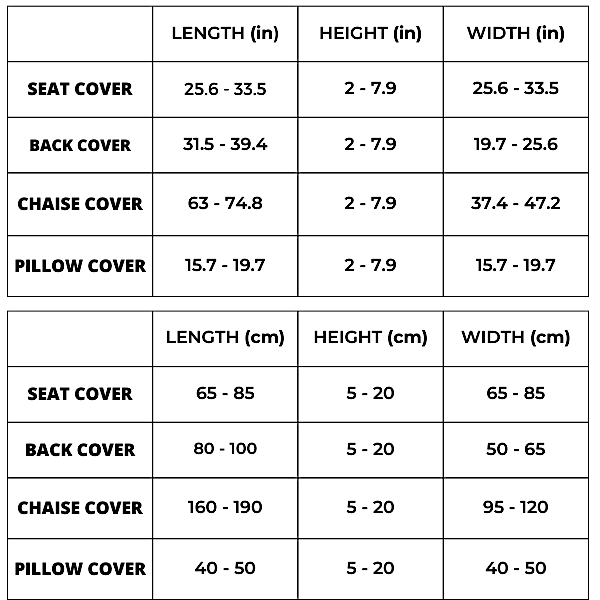 If your love seat, sofa, oversized sofa only have 1cushion, you need1 pc covers for rightsize ;
If your love seat have 2 cushion separately, you need 2pcs covers for right size ;
If your sofa have x cushion separately, you need x pcs covers for right size.
If your L-Shaped sofa have 5 cushion separately, you need 5 pcs of right size.