Sharp Weapon: Sharp Weapon(N)
Electrified: Electrified(N)
*QUICK RESULTS – 15 minutes a day and just a few weeks, you'll feel the difference! After 1-2 months, you'll have stronger & tighter pelvic muscles for improved bladder control, labor recovery & confidence!
*PREMIUM BODY-FRIENDLY ABS & SILICONE – Our discreetly packaged Kegel exercise weights are retained in the highest quality body friendly ABS with silicone strings, which is super soft, and odorless, providing the best experience possible. BPA-Free, Hypoallergenic, & Medical Grade Silicone.
*KEGEL EXERCISE KIT + GIFTS: Set of 6 ben wa balls for women (2*20g, 2*35g and 2*52g) and 3 silicon straps offer you more weight combinations so that you can adjust to your current "fitness" level. Complimentary GIFTS inside the exercise kit plus a BONUS workout plan in PDF format sent to your registered email via Amazon.
*PERFECT FIT – From new moms to women who conquered menopause, we have the perfect fit & training guide. Get rid of those urinary incontinence pads, poise impressa, & become a kegelmaster.
*BENEFITS : Tighter vagina, ease menopausal symptoms, facilitate normal vaginal delivery, can help to reduce the pain during pregnancy, prevent or control urinary incontinence, ease prostate problems.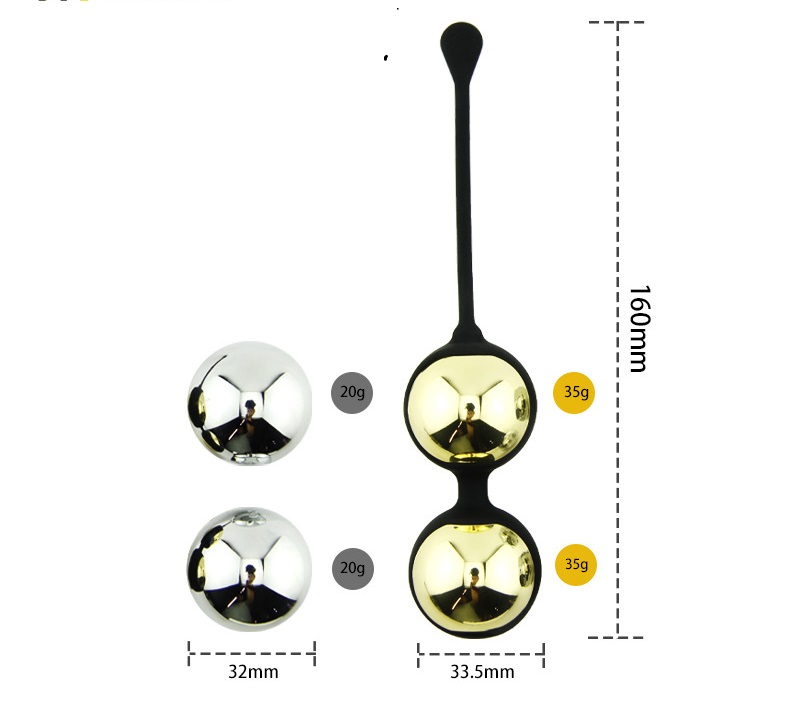 Legal Disclaimer
Consult a physician before using this product if you have recently given childbirth. If you feel any discomfort, discontinue use and consult a physician. In no event shall our company be liable for any direct, indirect, punitive, incidental, special consequential damages, to property or life, whatsoever arising out of or connected with the use or misuse of our products. These statements have not been evaluated by the Food and Drug Administration and are not intended to diagnose, treat, cure, or prevent any disease or health condition.
Statements regarding dietary supplements have not been evaluated by the FDA and are not intended to diagnose, treat, cure, or prevent any disease or health condition.